Tinubu mourns 2-year-old killed by stray bullet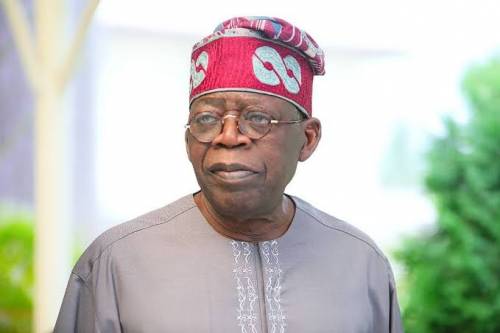 President Bola Ahmed Tinubu has expressed grief over the death of the 2-year-old who was killed by a stray bullet.
Ivan Omhonrina was killed hit by a bullet when men of the National Drugs Law Enforcement Agency (NDLEA) were on a special operation in the Okpanam area of Delta State.
Reacting to the sad incident, the President ordered the anti-narcotic agency to conduct a swift and thorough investigation of the incident and ensure that anyone found culpable faces the wrath of the law.
President Tinubu made the disclosure in a statement through his Spokesperson, Dele Alake.
His statement reads in part: "Ivan did not deserve to die that way. We must ensure the incident did not end like that and that what happened to Ivan does not happen to any other person again."
President Tinubu also ordered the security agency to exercise caution in their future operations in order not to endanger the lives of Nigerians.
He also commiserated with the family of the innocent little boy while assuring that justice will be served.
Source: www.mynigeria.com