Three South African Navy personnel dead in freak submarine incident at sea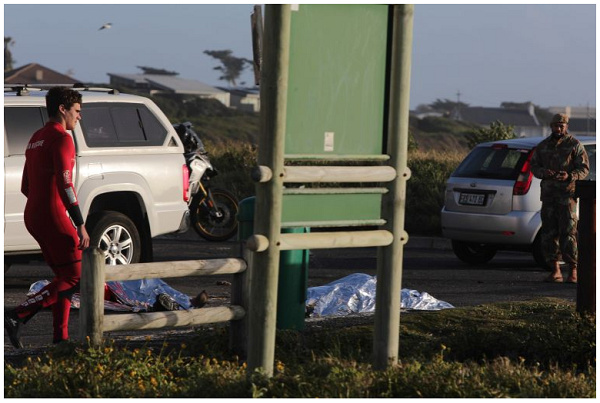 Three South African Navy personnel have died after seven crew members of a submarine were swept off its deck by big sea waves as a helicopter attempted a "vertical transfer" of supplies, the Department of Defence said on Thursday.
The accident happened on Wednesday as an Air Force Lynx helicopter was attempting what is known as a "vertrep" – or vertical replenishment – of supplies to the SAS Manthatisi submarine on the ocean surface off the coast of Cape Town, the department said.
The operation was immediately called off and a rescue effort was launched.
All seven submariners were recovered, but three were pronounced dead and a senior officer is in critical condition. A crew member from the helicopter who was dispatched as a "surface swimmer" to assist in the rescue operation was also recovered and is in the hospital alongside the four surviving submariners.
The National Sea Rescue Institute and other emergency services were called in to help with the rescue, the Department of Defence said. There will be an inquiry into the failed operation and the resulting deaths, it said.
The South African National Defence Force, which comprises all the armed forces, said a female officer with the rank of lieutenant commander was among the three who died.
Cape Town and other areas on South Africa's south coast have been hit by extremely rough seas since last weekend, caused by a phenomenon known as "spring tide".
Source: aljazeera.com