The persistent siblings' fight between Ashanti's that birthed the 'Kwahu'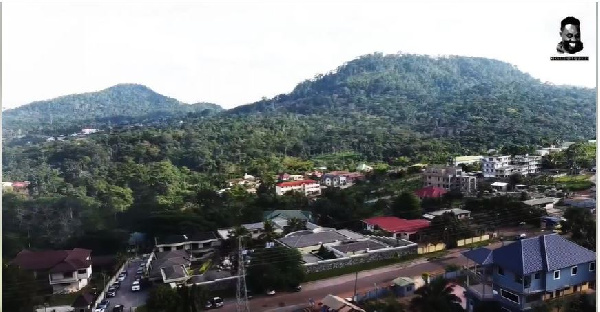 A historian and lawyer, Anokye Frimpong, has shared a story about what he says is how the people of Kwahu got to be called so.
Establishing the point that Kwahu is not a tribe in Ghana, the historian explained that the original settlers of the place were siblings of the Ashantis who were used to constantly engaging in fights with each other.
He added that eventually, the original settlers of Kwahu moved up the mountains, as a way of staying away from their fights, but then they became notorious for something else that gave them the name they are now known for.
"We need to say it for Ghanaians to understand that Kwahu is not a tribe. Technically speaking, if we go back into history, we will say that there is no tribe in Ghana called the Kwahu. We have the Akyem, which is a tribe, who used to fight with the Ashantis. Akuapim is a tribe and they have fought with the Ashantis before. Akwamu is a tribe and they learnt how to fight from the Ashantis but when you come to the Kwahus, they are Ashantis who were always quarreling with their siblings the Ashantis until they went to settle on the mountains and said they won't fight again.
"So, when the Asantehene sent for people to go and bring them to join a battle, then they roll stones onto the messengers as a way of warding them off. So, whenever anyone was sent to the Kwahu, they termed it as 'you are going to die.' And that is how the name came to be known as Kwahu, but they are 100% Ashantis," he explained.
Anokye Frimpong said this in a radio interview with Okwahu FM.
Listen to his full explanations below:
Source: www.ghanaweb.com