'The impudence! If you're disrespectful, I'm a rude boy' – Mr Logic fights MC Yaa Yeboah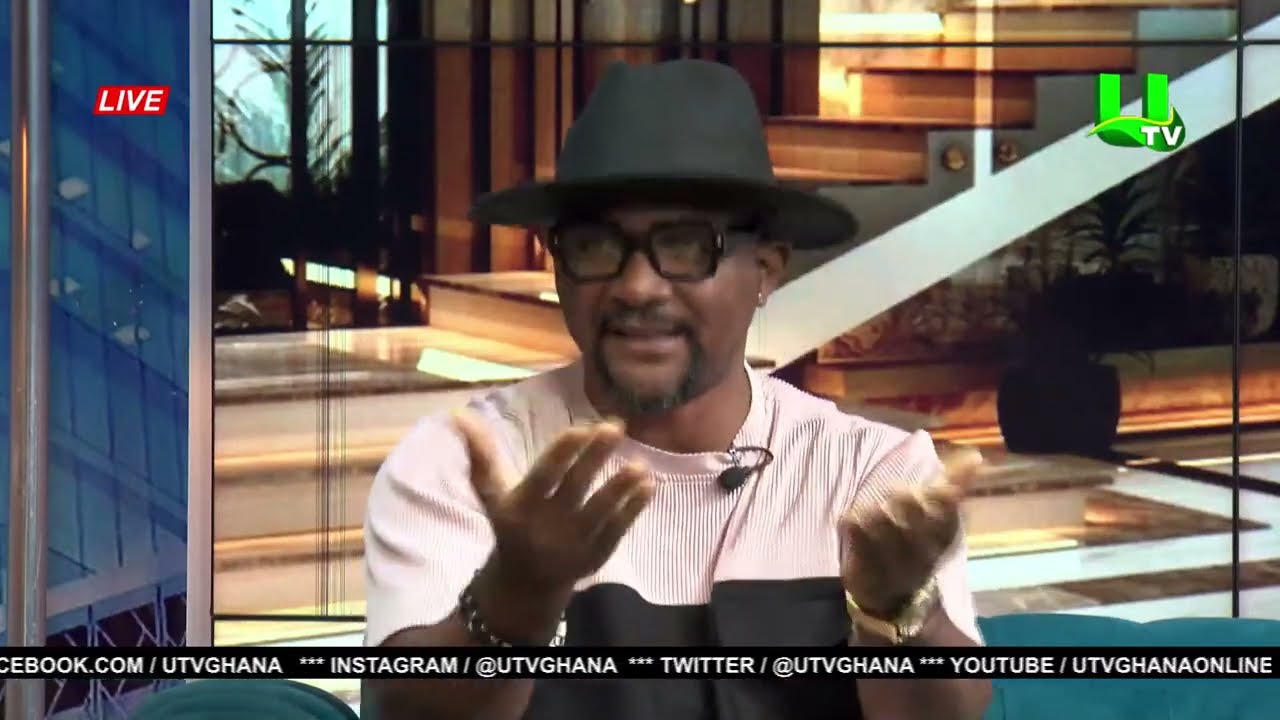 Tensions escalated during the UTV's United Showbiz on Saturday, September 23, as Mr. Logic cautioned the youth against recklessness in their quest to demand accountability from the government.
In the midst of this discussion monitored by GhanaWeb, MC Yaa Yeboah interjected with a probing question as she sought clarity regarding the artiste manager's characterization of the youth's behavior as "stupid".
The discussion was on the back of the 3-day #OccupyJulorbiHouse protest led by Oliver Barker-Vormawor saw thousands of Ghanaians take to the streets to voice their grievances to the government. Their demands included better living conditions, an eradication of corruption, and overall economic improvement, among other issues.
According to Logic, Oliver Barker-Vormawor has failed to call the youth to order, citing a Facebook post he saw early this year as the basis for his assertion. He recounted reading comments that called for violence, none of which were rebuked by Barker-Vormawor.
"Some of the youth think it's all about protest. Some people are calling for war claiming they're ready to fight. If you've not stayed in a violent community before, you think violence is good. I have experienced it and it's not a good scene," Logic explained.
"I went to Oliver's Facebook page. People were pushing for a coup detat on his page claiming they would fight. And when I told them not to be stupid, they hurled insults at me. He didn't say anything about these comments. I insulted him; I insulted them and blocked them," he added before his description of the youth as being stupid was uttered.
"I want to caution the youth of Ghana. I'm not saying you're cowards. The peace you have that makes you drive around and return home safely, that peace should be valued until 2024. Value that peace and stop being stupid. The youth should stop being stupid," said Logic.
Media personality MC Yaa Yeboah was also a panelist on the show hosted by MzGee interjected, asking "what exactly" he meant.
"Please be quiet. I was quiet when you were speaking. You think I didn't have any cause to counter you?" a visibly angered Logic retorted, but that did not deter MC Yaa Yeboah.
She replied: "You can't base your submission on the number of comments under that post and say the whole youth is being stupid. You can't do that."
Yaa Yeboah's reply triggered a stern warning from Mr. Logic who was visibly annoyed.
"If you're loud, I'm louder. Behave yourself," he cautioned.
"You too behave yourself," Yaa Yeboah fought back.
Despite the host's call for decorum, the two continued to counter each other.
"What I hate in my life is impudence. If you're disrespectful, I'm a rude boy," said Mr. Logic. "What right do you have to step into my submission? That's stupidity."
Undaunted, Yaa Yeboah countered: "We're all having a discussion, I try to ask you a question and you say I'm being disrespectful."
Given the intense atmosphere, the team had no choice but to take a commercial break.
Source: www.ghanaweb.com