In the field of festivals, there at different kinds of celebrations in Ghana.
Festivals are observed in almost every tribe situated in Ghana. They primarily do it to commemorate their forefathers and offer sacrifices to the gods of the land.
In this short piece, we are going to tackle one of the most fascinating festivals in Ghana.
Currently, the people of Gomoa Fetteh are trending on all social media outlets because of their 'Atopa' festival.
Gomoa Fetteh is located in the Central part of Ghana. The 'Atopa' festivity is said to be one of the outstanding cultural heritage in Ghana.
How it's been celebrated
The people in the Gomoa neighbourhood are made to line up on the freeway. The formation is done accordingly whereby a female stands in front of a male to act.
The 'Atopa' festival is performed by the young and old grown-ups in the town hence they are mandated to observe the customs of the land.
The males in the community are made to hit and smack hard at the backside of the ladies in the town.
CLICK HERE TO DOWNLOAD PRESS RADIO MOBILE APP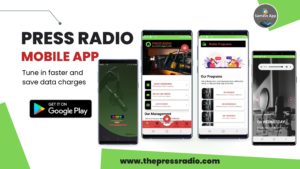 According to some citizens who have had the opportunity to experience 'Atopa' festivals states that it is morally upright and doesn't bring any feasible predicaments.
Source: Gabsfeed.com