Teen Queen Ghana Ready To Roll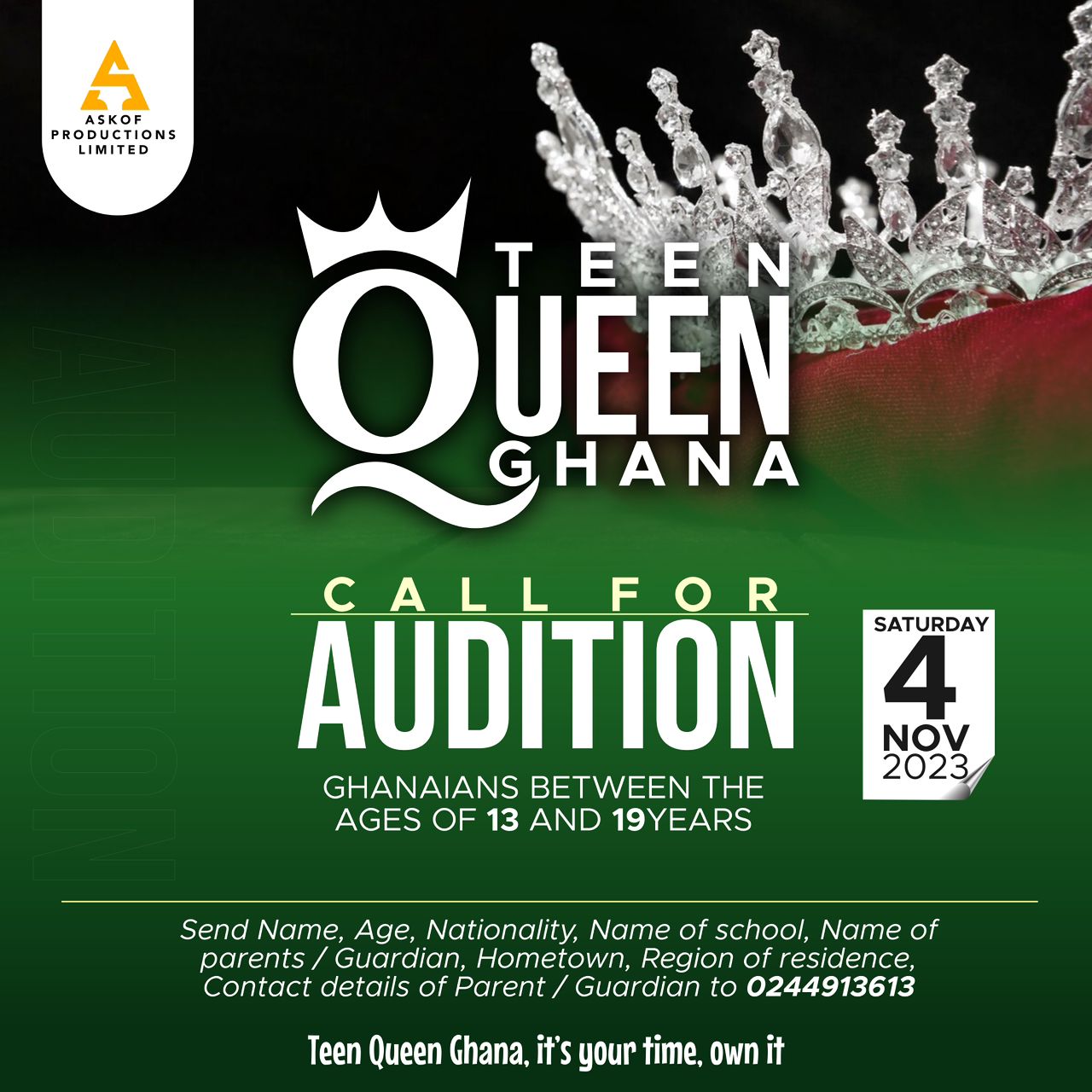 The stage is set for the maiden edition of Teen Queen Ghana beauty pageant, ASKOF Productions, organizers of the event have said.
And bearing any unforseen circumstances, the audition is scheduled for November 4, at the premises of CTV, Lobone in Accra.
The reality show, designed for females between ages 13 and 19, is expected to draw prospective participants from across the country.
It is a platform that seeks to equip contestants with the requisite skill to realize their pageeatrry dream .
ASKOF Productions Limited CEO, Afua Asantewaa O Aduonum stated " It is our new baby, it is the maiden edition but I can assure contestants that they will be in for a treat .
" And like as it has been with other reality shows, contestants will leave the competition a better version of themselves.
" Like it is done in football, this platform serves as a preparatory ground for those who have pageeatrry at heart. Not every girl can become a nurse, teacher or a lawyer. This is where some of them also function effectively."
She added " there have been instances where contestants come in with deficiency in public speaking, but they leave the competition more confident and well cultured because of the grooming they receive from us.
" I will encourage parents and guardians to encourage their wards to participate. It is a unique platform to unlock their hidden potential."
At stake for the eight-week long program is an international trip to Peru for a prestigious beauty pageant as well as other special prizes.