Suzzy Williams' mother raises 'chilling' allegations, cites McBrown, Kalsoume Sinare in her story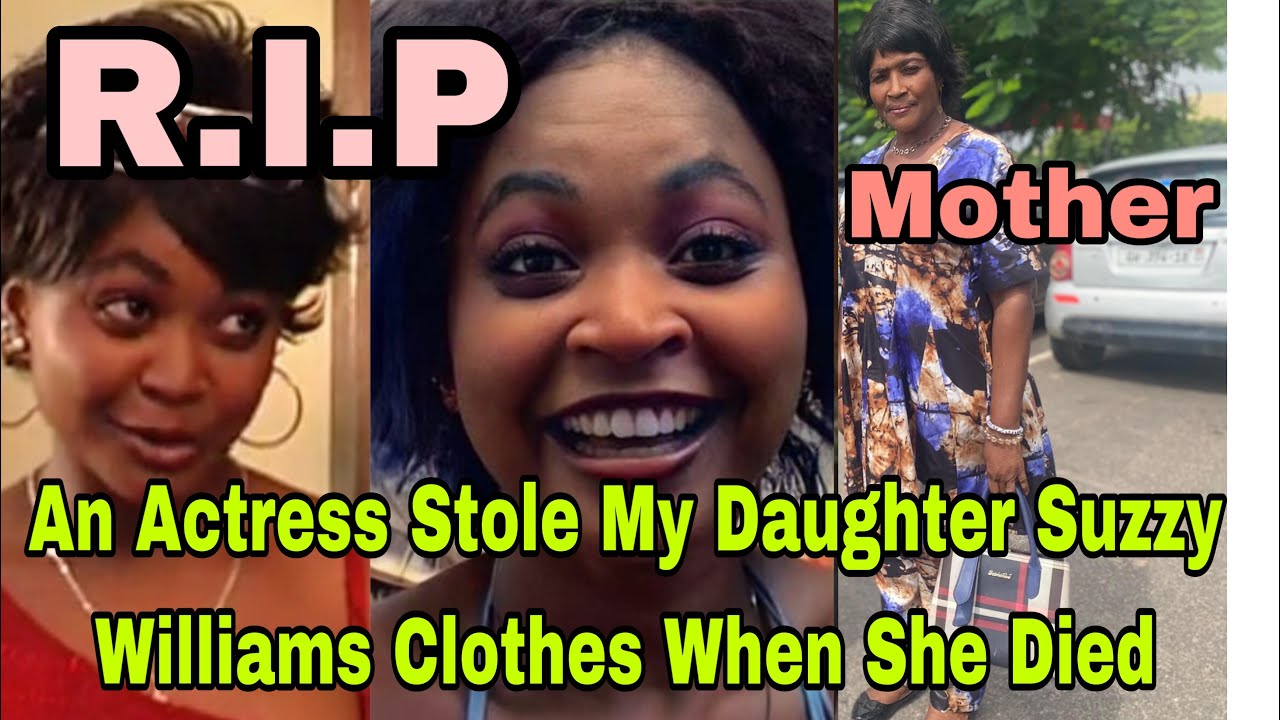 Suzzy Williams, one of Ghana's promising actresses died in September 2005, after a gory motor accident that has since left a dent in the hearts of fans.
Fans still brood over the mysteries surrounding Suzzie's abrupt death, particularly at the peak of her career, but it appears there are more issues surrounding her demise and its aftermath.
Mrs. Cecilia Williams, Suzzie's mother, has raised issues pertaining to the neglect of people who paraded themselves as Suzzie's godmother as well as her colleagues.
According to her, these individuals hid under the guise of being close friends of the family and pocketed donations that were coming in from sympathizers.
Giving a vivid account, she alleged that there was a point where actress Kalsoume Sinare, who touted herself as Suzzie's godmother informed them of some $1,000 that was donated by a certain Rita living abroad.
Mrs. Williams said at an event, Kalsoume told her that she had asked a certain Nadia to change the money into cedis and that they should sit and wait for it.
She said they waited but to no avail.
"Kalsoume Sinare said she was Suzzy's godmother and she was supposed to give me some money; $1,000, but nothing came to me. We met at a funeral and she said someone gave her $1,000 to be given to Suzzy Williams' family and that she has asked Nadia to go and change the money so we should wait. We waited from 10 am to 1 pm but nothing happened," She stated in an interview with NO1 FM.
The late actress' mother also stated that most people paraded themselves as friends of the family and pocketed donations from sympathizers, particularly, from those living abroad.
That's not all, Suzzie's mother also alleged that her daughter's clothes and belongings were stolen by some of her colleagues.
"After she died, they stole her things. Some of the actresses picked her things. When we went into her room, most of her dresses weren't there," Suzzie's mother added.
However, she cited Nana Ama McBrown and Kofi Adjorlolo as the only ones that reached out during the 10th anniversary of her daughter's death.
"During the 10th year anniversary, I called them and nobody responded. It was only Nana Ama McBrown, Kofi Adjololo, and one of my uncles. We went to the church and then to the grave. When Nana Ama came, I told her that out of the thousands, she was the only one. I told her that God should bless her and that she shouldn't forget me," she established.