Stonebwoy performs for US-based Ghanaian billionaire and other stakeholders at private event at Motown Museum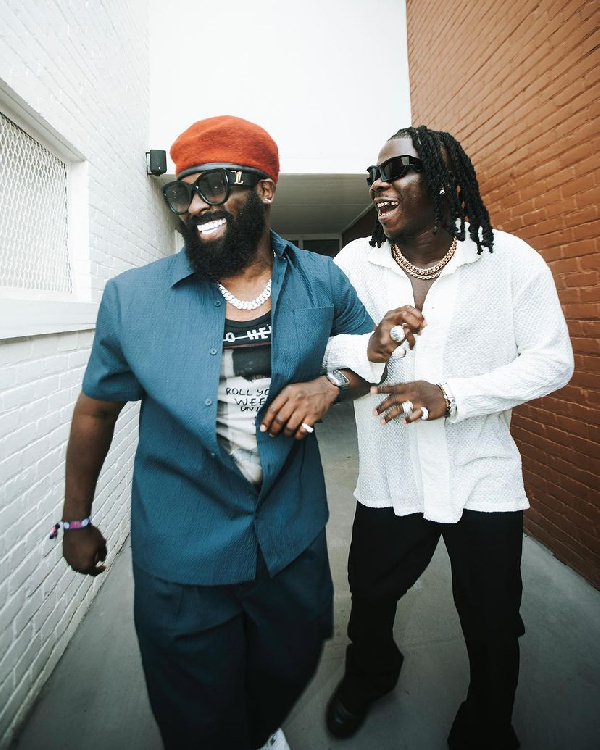 The Motown Museum was graced by the brilliance of Ghanaian music sensation
Stonebwoy
 as he took center stage at a private afterglow event hosted by Afronation US. This exclusive gathering, held on Monday, was a celebration of both musical excellence and the indomitable spirit of unity fostered by the afrobeats festival.
Against the iconic backdrop of the Motown Museum, Afronation US transformed the space into a vibrant hub of celebration for its dedicated staff. The renowned festival, known for its commitment to showcasing the best of afrobeats and uniting people through music, proved once again why it stands as a cultural phenomenon.
The celebration was punctuated by Stonebwoy's enchanting performance, which left an indelible mark on the hearts of all present. The Grammy-nominated artist effortlessly took the audience on a musical journey, blending his signature sounds with an intimate connection that resonated deeply. His magnetic stage presence and undeniable talent kept attendees engaged throughout, making the night truly unforgettable.
Organized by the visionary team behind Afronation US Detroit, the event saw a congregation of influential figures from the music industry. Founders Smade and Obi Asika; founder of Motown Museum, Esther Gordy-Edwards; as well as notable Ghanaian billionaire, festival executives and industry stalwarts, graced the occasion, highlighting the festival's global impact and commitment to fostering connections.
The evening's significance was further heightened by the Afro Nation music festival's generous donation of $100,000 to the city's Motown Museum. This heartfelt gesture not only celebrated the rich history of Black music but also demonstrated the festival's dedication to preserving and advancing Detroit's musical legacy.
Meanshile, Stonebwoy arrived i in Canada this week, setting the stage for his highly anticipated 5th Dimension Tour. Fresh from a series of awe-inspiring performances in North America, the Ghanaian international musician is prepared to light up the stage once again, marking the beginning of his tour with a thrilling show in Toronto on August 25.
Source: www.ghanaweb.com