Some 850,000 Ghanaians pushed into poverty in 2022 – World Bank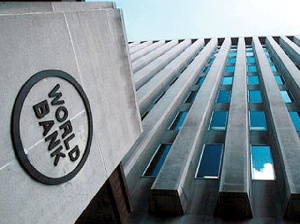 The World Bank says some 850,000 Ghanaians were pushed into poverty in 2022 because of rising prices of goods and services.
The Bank said this in its latest Ghana Economic Update report titled: "Price Surge: Unravelling Inflation's Toll on Poverty and Food Security," launched in Accra on Wednesday.
The inflationary pressures, the Bank said, had led to a deterioration in living standards and ultimately, worsened poverty and food insecurity among Ghanaian households.
It recommended that policymakers increased efforts to restore economic stability, alleviate the plight of farmers, including the high cost of fertilizer, and widen the reach of social intervention programmes to protect the vulnerable.
The Bretton Wood Institution also recommended that in the medium-to-long-term, policy actions focused more on investments in agriculture research and technology transfers.
Such investments, the Bank said, should be aimed at helping increase domestic production and reduce production costs, while improving the quality and safety of food.
In an interview with the Ghana News Agency, Mr Paul Corral, A Senior Economist with the World Bank, said the Bank used monetary indicators to measure the annual household income and expenditure and observed that inflation had pushed a lot of people into poverty.
Speaking at the launch of the report, Mr Kwabena Gyan Kwakye, a World Bank Economist, explained that the 2022 macroeconomic shocks, particularly inflation, had more adverse impact on the poor.
He said the next two years (by 2025), where the country was expected to recover from the current economic crisis, would "be very tricky for Ghana's poverty reduction efforts".
"Without bringing the economy back on track, no meaningful poverty reduction can happen. Concurrently, safety nets to protect the most vulnerable need to be enhanced to ensure sustainable poverty reduction and shared prosperity," he said.
"Expanding and increasing transfers of the Livelihood Empowerment Against Poverty (LEAP) could ensure the poorest are able to cope and build resilience to future shocks," the World Bank Economist and co-author of the report said.
Mr Ashwini Sebastian, a Senior Agricultural Economist with the World Bank, also called for support for farmers to adjust to global demand and take advantage of market opportunities.
She said that should be a long-term focus by policymakers to mitigate the impact of inflation on food security.
"This is particularly relevant since many of the poor are farming households. Policies should, therefore, be evidence based and aimed at alleviating the different constraints farmers face," he added.
In the 2017 Ghana Living Standards Survey by the Ghana Statistical Service (GSS), 45.6 per cent of Ghana's population was multidimensionally poor, with 23.4 per cent others being consumption expenditure poor.
In essence, they were deprived of electricity, water, housing, sanitation, including access to toilet facilities, school attendance and attainment, nutrition and health insurance.
Mr John Foster Agyaho, a Principal Statistician, GSS, explained during a panel discussion that about a third of the items in the Consumer Price Index (CPI) basket for measuring inflation was food.
He, said it was important for the Government to prioritse connecting road networks to farmers by addressing the transportation and storage bottlenecks, and implement proactive measures to attract more youth into agriculture.
Ghana's inflation stood at 54.1 per cent in December 2022, which was characterised by a surge in food costs, a report by GSS showed.
It was during that period that a Ghana News Agency report revealed that workers, formal and informal, had resorted to walking long-distances, riding bicycles, and engaging in carpooling to manage the economic hardship.
Meanwhile, the World Bank report signalled that Ghana's economy would recover to its potential growth by 2025.
This is dependent on government's implementation of structural reforms to tackle the root causes of the economic crisis, boost economic growth, and build economic resilience through the country's US$3 billion 17th financial bailout programme with the International Monetary Fund (IMF).
"Growth will begin to recover to its potential by 2025 as drag from fiscal consolidation fades and macroeconomic stabilisation and structural reforms start bearing fruit," Mr Pierre Frank Laporte, World Bank Country Director for Ghana, Liberia, and Sierra Leone, said.
Source: GNA