Soldier, others seeking to relocate to Canada swindled by caterer in GH¢139,000 scam case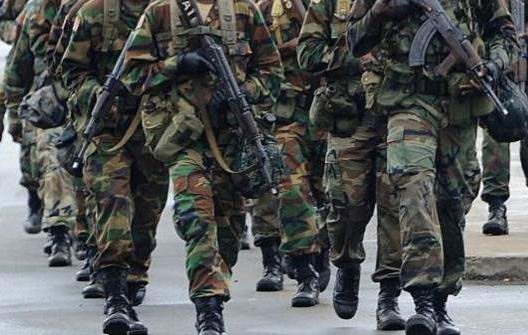 A 41-year-old caterer is before an Accra Circuit Court for the charges of defrauding by false pretences and forgery of documents, in a case where she allegedly scammed some persons looking to travel to Canada.
One of such people Bernice Naa Adjeley Anum defrauded is a soldier; a report by The Chronicle newspaper has said.
The report added that in the case of the soldier, Bernice allegedly swindled him of GH¢139,000 under the pretext that she would secure him a visa to travel to Canada, plus secure him a work permit.
According to the report, Bernice Adjeley Anum had told the soldier (name withheld) that 17 days after she begins the process, all his travel documents would have been ready.
She also told him that she would drive him to the airport on the day he is leaving the country.
This is after she lodged at a hotel, while waiting to leave the country, the report added.
However, when the documents Bernice Anum was preparing for them was handed over to the soldier and some others, they realised that the visas and the work permits in their passports were nothing but a scam.
Noticing what had happened, the soldier is reported to have made a complaint with the police, following which the caterer was arrested and charged at the Accra Circuit Court.
In court, the accused was granted a GH¢50,000 with two sureties bail, after she pleaded not guilty to the charges levelled against her.
Presenting the facts of the case in court, Chief Inspector Daniel Danku said that the soldier was stationed at the Ghana Military Academy and Training School at Teshie, with Bernice Adjeley Anum; the accused, also residing in the same community.
On February 9, 2023, the report said, Bernice collected the amount of GH¢139,000 from the soldier with the explanation that she would secure him a visa and working permits to go to Canada.
She also assured him that his documents would be ready by February 26, 2023.
After her arrest, the prosecutor said, the accused admitted to the crime during interrogation, mentioning the name of a certain United Kingdom-based Kate Acheampong as her accomplice.
The prosecution told the court that it had been unsuccessful in reaching this said accomplice.
The case has since been adjourned to June 26, 2023, the report added.
Source: www.ghanaweb.com