Solar Africa Condenms Detractors of Africas Largest Salt Mine, Electrochem Ghana Limited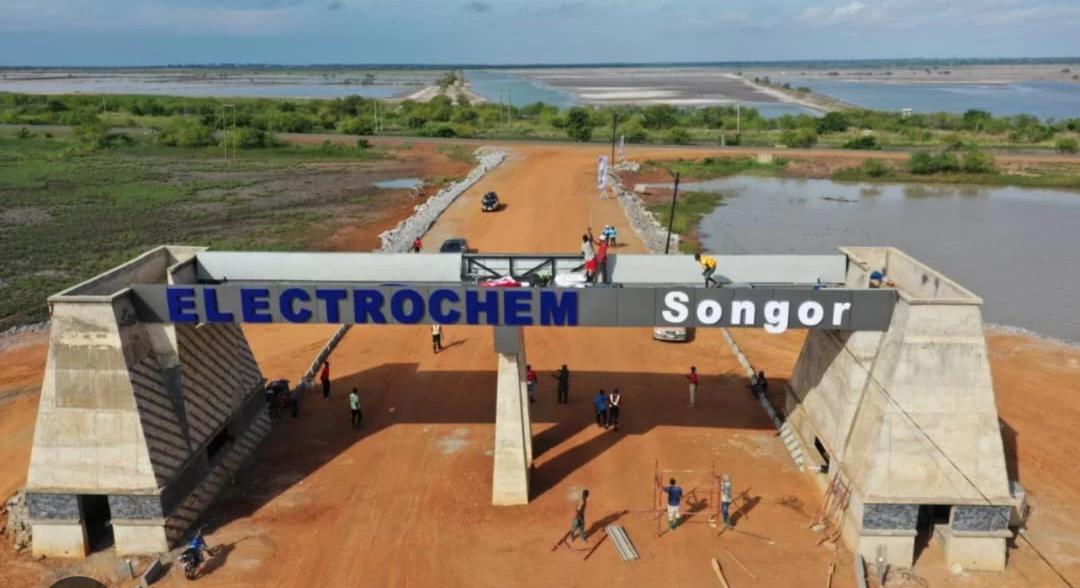 Solar Africa, a Civil Society Organization (CSO) has learnt with dismay, the absolute machinations and sheer sabotage of all efforts of McDan Group of Companies and its subsidiary, Electrochem Gh. salt mining company who have been legally authorized for the mining of salt in the Ada Songhor Lagoon for exploration and extraction.
The Mcdan Electrochem Ghana has secured a leasehold by Government of Ghana, a 41,000 acreage within the Songhor Salt Mining Lagoon, for a period of 15 years effective 2020.
This was backed by the Parliament of the Republic. Subsequently, Mcdan Group has employed about 3,000 youth this year and augment the labour force with an additional 4,000 employees in 2024.
By this gesture, the chiefs and people of Ada are overly excited to benefit from these natural resources which have been politicized and have been unproductive for decades.
The forces militating against the good job of McDan Group of Companies is simply intolerable and condemnable.
The enormous benefits of this progressive government initiate to lease the project to McDan include but not limited to the following;
1. The Salt extraction project shall serve as a source of human and community development.
2. Shall be a reliable source for public finance and state revenue.
3. Shall serve as a source for job creation.
4. Shall end all family and community disputes since the ancient of days in the Ada Traditional Area.
5. Shall accelerate infrastructural development.
6 .The company shall embark on a sensitization exercise through radio programs and community engagement to encourage the youth to apply for employment with the Electrochem Gh. to rather reduce crime rate in the traditional area and beyond.
Solar Africa wishes to appeal to all citizens of Ada and beyond to let cool heads prevail for the youth of Ada to cooperate with the chiefs to ensure progressive development in the Traditional area. Similarly, the exploits of Electrochem Gh. in Ada shall encourage other Ghanaian local entrepreneurs to invest in other natural resources in other parts of the country. All must take note that investment in our natural resource exploration is quite expensive. Thus our local businessmen/women deserve encouragement rather than "pull him down" attitude. Ghana needs peace and harmony to help develop our human and natural resources into their full utilization.
Solar Africa is appealing to all religious organizations, chieftaincy secretariat, all human rights and civil society organizations, the security agencies to also voice their indignation against reactionary forces working against the progress of Ada Traditional Area.
The Ada Songhor Lagoon is the property of the state and it behooves on the political authorities including the Member of Parliament and the Municipal Chief Executive as well as the media to offer their maximum support to the Electrochem Gh. to help transform the lives of the people in Ada and the Satellite Communities.
Kenteman Nii Laryea Sowah Nii Naate Atswele Agbo Nartey
(Founder & Executive Chairman) (Co-Founder)