Shatta Wale, Moesha Boduong and other celebrities whose funds are locked up at Menzgold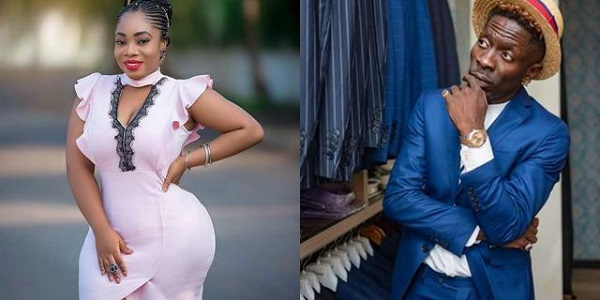 The Chief Executive Officer of Menzgold Company Limited, Nana Appiah Mensah also known as NAM 1 has been accused of frauding his customers of about GH1.68 billion.
According to the charge sheet, the money was from 16,001 people who invested a total of GHC1,680,920,000 in the company, citinewsroom reports.
The victims encompass prominent personalities in the country ranging from businessmen, petty traders, and politicians to celebrities in the country.
While victims look forward to retrieving their funds, the company released a statement announcing the sale of a verification card at a cost of GHC650. Two days on, in a press release dated August 20, the company announced that it was abandoning the plan that requested GH¢650 from customers.
It read in part: "Following concerns by some well-meaning Ghanaians and an extensive engagement with stakeholders with respect to our 18th August 2023 press release, we have resolved as follows;
"That Menzgold would cease the production and printing of the PVC Digital Access Cards, which imposes cost burden and shall resort to the printing of the PIN Codes only, for onwards distribution at no cost."
This has stoked conversation with many celebrities sharing their views.
GhanaWeb.com brings you some showbiz personalities who say they have their funds locked up in the now-defunct Menzgold Company Limited.
Shatta Wale
Dancehall artiste, Shatta Wale, admitted that he has a sizable investment in embattled gold trading company, Menzgold.
Shatta Wale, who is signed onto Zylofon Media, the entertainment company replied "very much" when asked if he had invested in the company, although he did not state the amount.
"I'm very much [into investment]. I'm number one, the whole of Ghana," he said according to citinewsroom.com.
He further urged the government to ensure that customers get their funds back amid the collapse of the company.
"It's a problem where Government and Menzgold need to sit down and come to an agreement," he added.
Moesha Boduong
Instagram model and actress, Moesha Boduong revealed that she invested with Nana Appiah Mensah's gold dealing company, Menzgold.
Moesha Boduong disclosed this after a fan asked her if she was a victim of the Menzgold brouhaha.
She posted a meme photo of the Menzgold building and 'money box' to throwback to the olden times when money was kept in boxes.
A curious fan with Instagram username @chrisnunies.official asked, "@moeshaboduong hope you not a victim dear?".
Moesha Boduong shockingly replied, "moeshaboduong @chrisnunies.official I am oh".
Eddie Nartey
Eddie Nartey who was the Artiste and Repertoire for the Arts Club, and Manager for the actors signed under Zylofone Media, said that he invested a lot of money in Menzgold.
He indicated that even though he used to be optimistic about it bouncing back, he now feels indifferent.
"Yes, my money is at Menzgold, all my savings. But I am a soldier, I'll survive…I am indifferent about whether or not Menzgold will bounce back. If it does and I get my money back halleluiah, if it doesn't I survive,", he told Delay.
Eddie Nartey said Zylofon's collapse was and is still a shock to him because he was hopeful of the future of the arts through Zylofon.
"I went to Zylofon with a lot of enthusiasm and passion because just as the entertainment industry in Nigeria and South Africa, I thought Zylofon was going to give us the platform to reach that standard in terms of filmmaking and the entertainment we all crave for," he stated.
MUSIGA
The 1st Vice President of the Musicians Union of Ghana (MUSIGA), Bessa Simons disclosed that the union is part of the many customers whose investments are locked at gold dealership company Menzgold.
He said in an interview on Bozzlz TV that MUSIGA invested GHc70,000 at Menzgold before the company was ordered by authorities to shut down.
Bessa said as a group that believes in making financial gains from their money, they thought it was prudent to have made that investment to help the union.
"MUSIGA's decision to invest in Menzgold was taken by the National Executive Committee and then this disaster happened. This has happened to so many organizations. They did it with good intentions to earn more money for MUSIGA.
"So if there is a problem I think we all have to wait and pray and make sure that it is corrected. A lot of organizations and individuals have lost money through this," he said.citinewsroom.com.
Socrate Sarfo
Movie producer, Socrate Safo disclosed that he invested a lot in Menzgold.
According to him, he got two months of his investment initially but did not get the remaining amount after the closure of the company.
"Mine is times ten of what he [his friend] owes. I am also a victim of the Menzgold saga, I invested a lot. I got the first two months of my investment prior to its closure. I was confused. Today everybody calls him a thief but what would have happened if the order hadn't come for it to be closed?" he said on Untied Showbiz.
Bullgod
Bullgod is one of the celebrities who also disclosed that he had some funds locked-up funds with Menzgold.
It can be recalled that Bullgod, who was then the artiste manager repertoire for Zylofon Media, in a bid to lament, blamed President Nana Addo Dankwa Akufo-Addo for losing his investment with the defunct company.
"He [Akufo-Addo] is only collapsing jobs and banks and has made me lose my investments with Menzgold. He should start packing from office," Bulldog said in an interview with 3FM.
Kumchacha
The founder and head pastor of Heaven's Gate Ministries, Prophet Nicholas Osei popularly known as Kumchacha, had earlier revealed that his GH₵300,000 has been locked up with Menzgold.
A frustrated Kumchacha made these statements at a time where thousands of aggrieved customers also vented out their frustration.
"I mentioned Nam1 and I'd explain, I lost three billion old currency equivalents to GH₵300,000 in our new currency to the whole Nam1 issue. Sometimes when I reflect on it in my mind, I wish to chew him alive when I get the opportunity. Because raising such an amount is not easy. I always take time to pray that God takes away such thoughts from my mind," he stated on Onua TV.
Source: www.ghanaweb.com