See this fully Ghanaian town in Ivory Coast that has existed for 20 years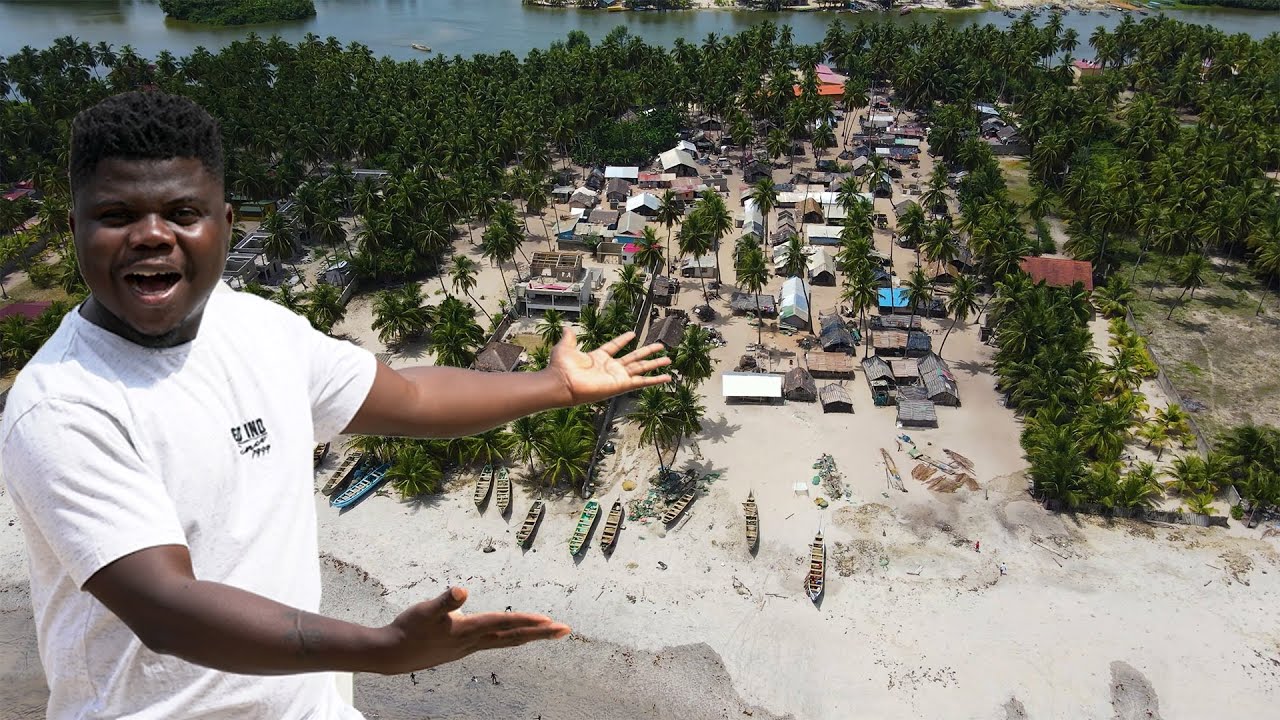 It is a nice feeling to visit other countries to meet people from one's country; who speak your local language, know your culture, the food you eat and the likes.
Living in such countries matters a lot since you will now have to wrap your head around trying to find your feet and relate to that particular country's culture and norms.
Well, popular Ghanaian YouTuber, Wode Maya, has taken his tour of Ivory Coast to a particular town that has only Ghanaians living there for over 20 years.
The place called Asene is also a fish farming town just like Half Asene in Ghana with same culture, food, and language and is divided by the border.
According to Wode Maya, the word 'Asene' is a plant that grows in full but in Ghana, the Half-Asene means that particular plant grew in half.
These people also speak Nzema and are Ghanaians. The place according to a Ghanaian who spoke to Wode Maya is called 'Village of Ghana'.
One Ghanaian woman Wode Maya captured with his camera said she's been living in that town for over 20 years.
"I was born in Winneba but moved in here. I have been living here for 20 years now. There are a lot of Fantes here so that's the language we all speak," she said in the Fante dialect.
Another young man told Wode Maya that he was born in Ivory Coast, has been fishing since age 6, and has been to Ghana just once.
The interesting part of this is that most of these people residing in the town do not speak French.
Most fishing boats Wode Maya captured had miniature Ghana flags attached. The structures of their houses were same as what we see in some parts of Ghana.
Watch the video below:
Source: www.ghanaweb.com