See the plush, state-of-the-art final resting place of Rev. Anthony Boakye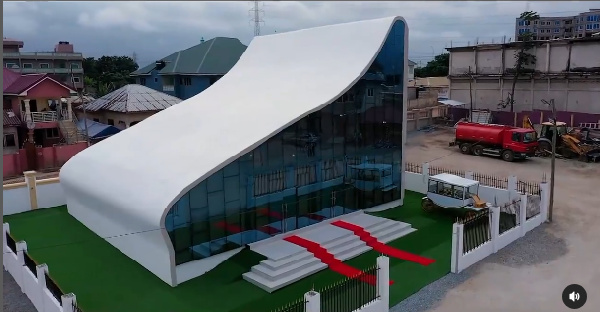 The funeral of the late Founder and Overseer of the Resurrection Power New Generation Church, Rev. Anthony Boakye, has been the talk of town for many obvious reasons, besides the fact that he was a popular clergyman.
In fact, his popularity reaches so far that even the President of Ghana, Nana Addo Dankwa Akufo-Addo, was also in attendance.
But the biggest headlines have been on how his funeral did not only fill the mouths of many, but that it took place at three important venues in the capital, Accra: the Independence Square, the Accra Sports Stadium, and the Accra International Conference Center (AICC).
With long queues stretching outside the venues used for the three-day ceremony, many well-wishers, sympathisers and family members of the late priest gathered to celebrate his life.
In a detailed, 13-minute long video by Continent Kofi, and shared by Zionfelix on Instagram, it shows, among many other things, the state-of-the-art final resting place of Rev. Anthony Boakye.
While it is unclear the exact location of this resting place, the magnificence and beauty of the edifice that will house the final remains of the priest, has caught the attention of many.
Before and after his death, two major things had surrounded the personality of Rev. Anthony Boakye: the fact that there was already an unresolved issue between him and his wife, and the fact that his funeral should have, technically, not come off.
This is because, before his death, there had been rumours that the Founder and General Overseer of the Resurrection Power New Generation Church had fallen out with his wife, Rev. Mrs. Margaret Boakye.
There had also been rumours that his wife had wanted to take over their church while he was sick and bedridden for months.
And then after he died, the issues escalated, so much that his widow was banned from attending the One Week Celebration of his death.
Eventually, she was also barred from attending the funeral, but this time, she did not sit without any fight.
Resorting to the courts, Rev. Mrs. Margaret Boakye was able to secure two injunctions on the funeral, but it was not enough to stop the extravagant celebration of the late renowned priest.
See photos of the magnificent edifice, plus the full video of the ceremony below: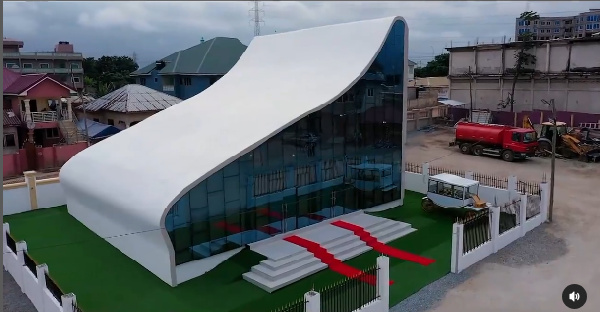 WATCH Our latest Episode with Kennedy Agyapong in South Africa below:
Source: www.ghanaweb.com