See how much you will be paying for the new affordable housing at Pokuase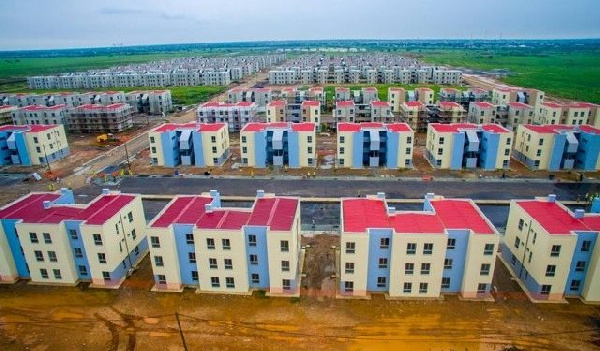 On August 1, 2023, the government held a sod-cutting ceremony for the commencement of the Pokuase Affordable Housing Project.
The affordable housing initiative is part of the government's commitment to addressing the housing deficit in the country.
Presently, Ghana has a staggering housing deficit of about 1.8 million, according to the Ghana Statistical Service (GSS). This is largely due to the high cost of rent, mortgages and building materials.
To address this, the government committed resources to start the Pokuase Affordable Housing Project even though there is a completed project in Saglemi that has not been utilized for years after its completion.
The Ministry of Works and Housing, in a post, indicated that the government subsidised the cost of the houses through the provision of land and on-site infrastructure to make the units affordable.
It added that to ensure the subsidy is transferred to the buyers of the housing units, the government worked with the developers to agree on a price ceiling for the various housing units.
The ministry also included that developers cannot sell above the agreed price ceiling.
According to the ministry, the cost of the Pokuase Affordable Housing units will range from $13,800 to $42,500, depending on the specific unit type and size. This translates to GH¢ 156,150 to GH¢480,894.
The Pokuase Affordable Housing project aims to provide quality and sustainable housing solutions to address the growing demand for affordable homes in the capital. It will cater for middle and low-income earners who have long struggled to find affordable and secure housing options.
The government said it will ensure that the pricing remains competitive and accessible to a wide range of potential homeowners.
Source: www.ghanaweb.com