Said Sinare Forced Former Partner To Lie To EOCO … Family Faces Death Threats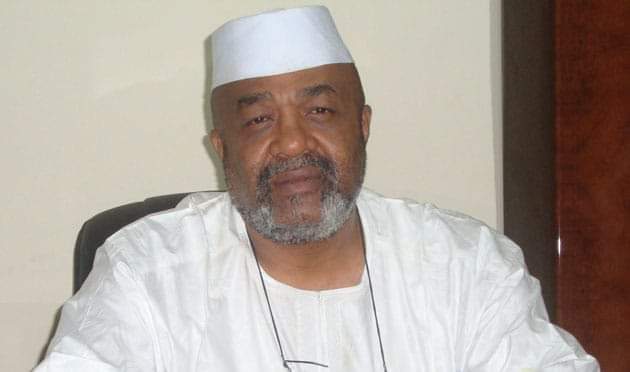 Said Sinare
Mr. Ato Dear Dsane of Sakaman, Accra who was an employee of AGVAD GHANA LIMITED, a Company that deals with Medical imaging equipment, as the Head of Engineering and Sales from the year 2012 to 7th July 2016, where after, the Sinare brothers entered into an Agreement with him making him a 'junior partner' agreeing that Assets of the Company as well as profits from the business via its medical imaging equipment and installations would be shared amongst the three individuals as per the agreement.
On the 19th of April, 2023, Mr. Gamel Sinare personally came to my office and informed me that, the Economic and Organized Crime Office (EOCO) was investigating his brother, Alhaji Said Sinare, in respect to some contract his brother awarded when he was Ghana's Ambassador to Saudi Arabia.
Mr. Gamel Sinare further stated that, the EOCO would invite me sometime in the course of the year and that, if EOCO does invite me, I should lie that I was the owner of GLINCO CONSTRUCTION AND ENGINEERING LIMITED.
I however informed Mr. Gamel Sinare that, indeed EOCO had invited me a week prior to he (Mr. Gamel Sinare) coming to my office to ask me to lie. I also told him I had already given a written statement to the EOCO investigators as well as specimens of my signature and would never lie about owning a Company I do not own and have no affiliation with.
Mr. Ato Dear Dsane further stated that, Mr. Gamel Sinare told him it does not matter if he had already given a statement to EOCO and that Statements are changed all the time, and that he should return to EOCO and modify his statement.
Mr. Gamel Sinare subsequently invited me to come by his residence for further discussions on the matter as he will be leaving to France on the 22nd of April, 2023, to which I responded that NOTHING could compel me to change the initial statement I gave to EOCO. Mr. Gamel Sinare's countenance changed and said, "Alright Ato, you will see where power lies".
On Monday the 8th of May, 2023, at about 7:10am whilst I was on my way to the office at East Legon, my colleague Mr. Parker Amissah-Arthur called to inform me that, there were about six (6) heavily well-built men, who were at the frontage of our office gate and in the course of the phone-call I could hear the men screaming ' where is Ato, where is Ato' amidst banging on the body of the pickup Mr. Amissah-Arthur was sitting in.
A few minutes after the banging and noise stopped, I heard Mr. Amissah-Arthur talking to Alhaji Said Sinare on another phone, who subsequently briefed me that, Alhaji Sinare asked him to surrender his car keys and the office keys to Alhaji Said Sinare's son, Mr. Said Sinare who was also present.
I reported the incident to Madam Souad El Ruby the mother of Alhaji Said and Gamel Sinare, who is like a mother to me based on my good and profitable work to the benefit and the cordial relationship with the Sinare family, who asked me to be calm and that she would talk with her children and revert, but that did not happen. As I was still traumatized by the incident and fearful for my life, as well uncertain about the business relation with the Sinares and AGVAD, Mr. Amissah-Arthur and I lodged a Complaint of assault, threat of death, amongst others, with the Divisional C.I.D of the Ghana Police Service at East Legon and gave our statements on the 12th of May, 2023; however, nothing has been done by the Police investigator, one D/Insp. Charles Duwemopkpor.
Subsequent to the Police complaint, I received an undated and unsigned letter through my email from Mr. Gamel Sinare, captioned 'DISMISSAL LETTER' to which I responded that, Mr. Gamel Sinare could not dismiss me as I am not an employee but a 'junior partner' per our signed Agreement dated 7th July, 2016, and further demand for my percentage equity in the AGVAD Company.
On Saturday, the 3rd of June, 2023 before 6:00a.m., Police officers from the East Legon District Police together with non-Police men stormed my residence at Sakaman, Accra, cuts my house Electrical security fencing which caused a massive explosion, waking up my wife, sisters and children who were still in bed, causing them to rush out to investigate as they thought Armed Robbers were entering the premises, only to see some men had jumped into the house, cutting and breaking the padlocks to his house gates. The leader of the group, who identified himself as D/Chief Inspector David Amengor from the East Legon District C.I.D of the Ghana Police Service, informed my wife that they had been asked to come for some vehicles.
My wife asked if they had a warrant, and D/Chief Insp. David Amengor refused, and threatened to spray her with paper if she does not allow his operations. Upon my wife's insistence, D/Chief Insp. David Amengor called in another man after a few minutes who showed her a purported warrant from the Madina District Court, which my wife took photos of. My wife asked why they did not just ring the bell or bang the gates instead of causing damage to our gates, padlocks and electrical security fencing, to which D/Chief Inspector David Amengor arrogantly responded "you think you're safe in this double gated house, I would send an Technician to repair all the damage" and that he has money, and showed my wife wads of two-hundred Ghana cedis bills in a small bag he was carrying.
I was not present during the unlawful invasion of my residence, but my wife called me and I offered no objection to the retrieving of the vehicles as the vehicles were operations vehicles lawfully in my possession for work; keys to one of the vehicles which was not present was sent to the East Legon District Police, as the detectives had that vehicle towed.
Subsequent to the destruction of my property, D/Chief Inspector David Amengor sent series of WhatsApp chats to my wife about the repairs of the damage caused as well as the contact of a Technician who did not show up to repair the damage, exposing myself and family to danger, amidst further unsavory messages and threats, from a Chief inspector of Police and I plead that this inspector should be compelled to answer to his conduct.
It is evident that, all this hostility being meted out on and termination in breach of the business agreement by the Sinares in relation with AGVAD GHANA LIMITED are because of my REFUSAL TO BE AN ACCESSORY TO CRIMES COMMITTED BY ALHAJI SAID SINARE, WHICH ARE BEING INVESTIGATED BY THE ECONOMIC AND ORGANIZED CRIME OFFICE.
I humbly call for a FULL-SCALE investigation into all the issues I have raised as well as pleading for security protection for my family and myself, as I do not know what action next would be taken by Alhaji Said Sinare and his brother Mr. Gamel Sinare.
"I currently don't feel safe, if something should happen to my family and I, the Sinare brothers, Alhaji Said Sinare and Mr. Gamel Sinare should be held accountable."
This is all because I refused to lie to EOCO as Alhaji Said Sinare wanted.