Sadio Mane tips Ghana as favourites to win 2023 AFCON trophy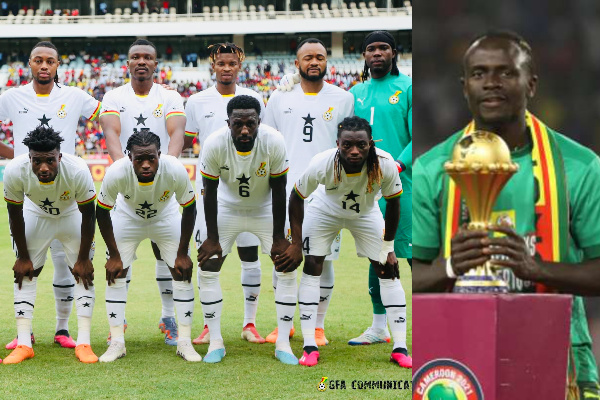 Senegalese international, Sadio Mane, has named Ghana as one of the top contenders to win the next Africa Cup of Nations in Ivory Coast next year.
Mane who led Senegal to win the 2021 AFCON believes that Ghana, along with Egypt, Morocco, and Cameroon, has a good chance of clinching the prestigious title.
Mane acknowledged that the AFCON is known for its surprises, but he identified the usual strong teams such as the hosts, Nigeria, Egypt, Morocco, Ghana, Algeria, and Cameroon as the contenders for the trophy.
"The AFCON is full of surprises, but we know the usual best teams like the hosts, Nigeria, Egypt, Morocco, Ghana, Algeria and Cameroon," he said, as quoted by Joueurs Cameronais.
Ghana is currently in the process of securing qualification for the tournament after a draw against Madagascar in the penultimate AFCON qualifier last month.
On the other hand, Egypt, Morocco, and Cameroon have already secured their place in the competition, which is scheduled to take place in January.
In recent years, Ghana has faced challenges, with early exits at the group stage in their last two tournaments.
In the previous AFCON, they failed to progress from the group stage, with Morocco, Gabon, and Comoros advancing ahead of the four-time African champions.
At the 2022 FIFA World Cup, Ghana finished at the bottom of their group, with Portugal and South Korea advancing to the round of 16.
Source: www.ghanaweb.com