Rihanna steps down as CEO of Savage X Fenty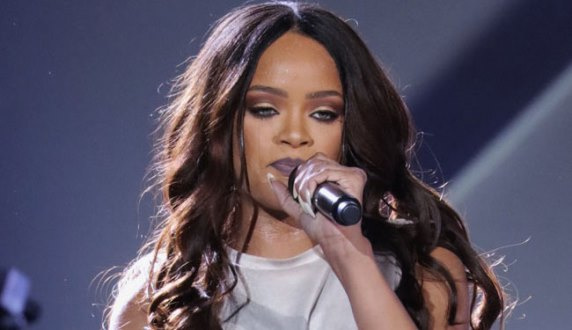 Musician and cosmetics billionaire Robyn "Rihanna" Fenty has announced her decision to step down as CEO of Savage X Fenty, the lingerie brand she co-founded in 2018.
After leading the company for over five years, Rihanna will now take on the role of executive chair, paving the way for Hillary Super to assume the position of CEO.
Rihanna's vision for Savage X Fenty has had a significant impact on the industry since its inception. In a statement, she expressed her gratitude for the brand's success, stating:, "It's been beautiful to see our vision for Savage X Fenty impact the industry at such an incredible magnitude over the last five years."
She also expressed her excitement about the company's future under Super's leadership, added: "I'm so grateful and excited to welcome Hillary Super as our new CEO—she is a strong leader focused on taking the business to an even higher level."
Super, the former CEO of Anthropologie Group, brings a wealth of experience to her new role. Having served as the global CEO at Anthropologie Group for four years and held leadership positions at renowned retailers such as Guess, American Eagle, Gap, and Old Navy, Super is well-equipped to guide Savage X Fenty to new heights.
She expressed her enthusiasm about joining the brand, stating: "I'm thrilled to join the Savage X Fenty family. The brand is a major powerhouse in the lingerie and apparel industry, and its unwavering commitment to celebrating inclusivity and fearlessness is inspiring."
Savage X Fenty, in which Rihanna owns a 30-percent stake, was launched in partnership with TechStyle Fashion Group and has attracted investments from Jay-Z's Marcy Venture Partners and private equity firm L. Catterton, which includes Bernard Arnault as a shareholder.
In a funding round led by Neuberg Berman in 2021, Savage X Fenty raised an impressive $125 million, elevating its valuation to $1 billion and bringing its total venture capital funding to $310 million since its launch.
With Rihanna's transition to the executive chair position and the appointment of Hillary Super as CEO, Savage X Fenty is positioned for continued growth and success.

Source: billionaires.africa