The First Deputy Speaker of Parliament and the Member of Parliament for Bekwai Constituency Hon. Joseph Osei-Owusu have given advise to the pupils in his Constituency to read more than playing tv games.
Hon. Joewise as he is popularly called gave this advise at the DigiRead Train program. This is a program where pupils sat down with the member of parliament together with Bekwai Municipal Director of Education to read a story on the internet.
The MP, Dirctor and the pupils were given a particular story on a tablet and read according to the story.
Hon. Joewise in an interview  with Nana Yaw Ntiri said, the Municipal Director of Education, Mad. Leticia Obeng initially informed him about the falling standard of English reading in the Municipality, so the MP should help her to solve the problem.
Meanwhile the MP said he has arranged with World Reader Ghana which they have initiated a program called MP's DigiRead Train 2022 and he told them to come to his Constituency to organise some for him and the pupils.
The schools that attended the program was Bekwa R/C JHS and Bekwai S.D.A JHS. According to the law maker he is going to help the education director to improve the learning and reading habit of English language in the Municipality.
Municipal Director, Mad. Leticia Obeng has already initiated morning reading in all the schools in the Municipality so to improve the reading standard of English in all the schools.
Hon. Joewise had this to say and advised the pupils to read more than to play TV games.
The pupils who were present and participated in the DigiRead express their joy and said what they read and heard has given them the assurance that through perseverance they can make it in life.
Some were happy as their Member of Parliament narrated the story behind been a lawyer and how he became Member of Parliament and the First Deputy Speaker and they promised to learn hard to be like him in future. WorldRead Ghana gave citation to the Law maker for his dedicated support towards MP's DigiRead Train program.
The program was held at the Wesley Methodist Conference Hall  Asante Bekwai on Monday 7th March, 2022.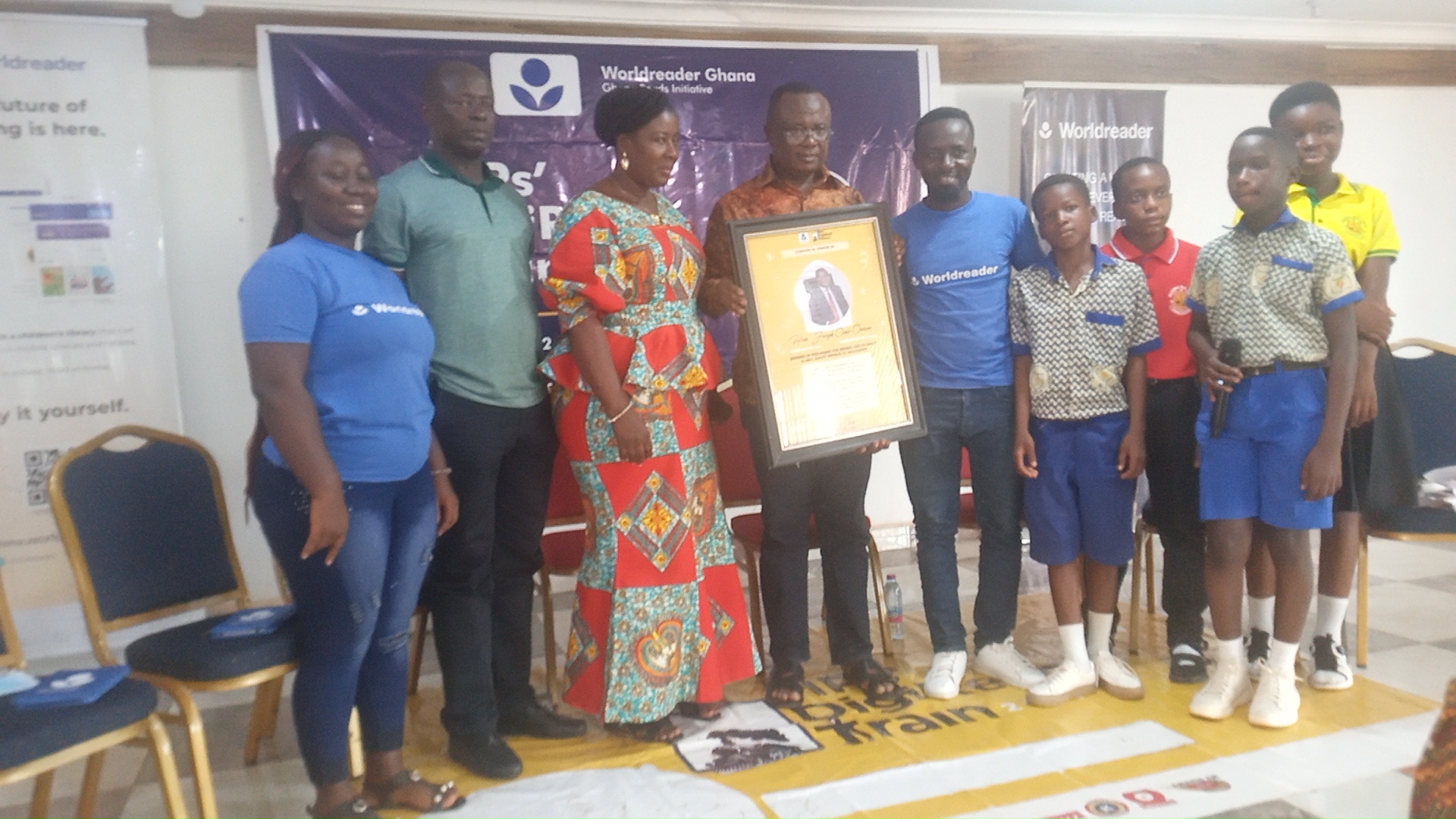 Source:
Nana Yaw Ntiri Wachapa|Contributor