Putin survives as Wagner group agrees to halt advance on Moscow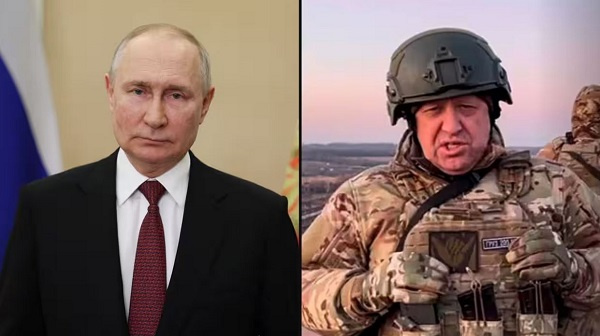 Yevgeny Prigozhin, a former ally of Russian president Vladimir Putin, and leader of the Wagner mercenary force, has announced an end to the widely reported coup against the Russian leader.
In a Telegram audio broadcast, Prigozhin underscored the reason for the attempted overthrow putting it down to an attempt to dismantle the paramilitary group he founded and leads.
"They were going to dismantle PMC Wagner. We came out on 23 June to the March of Justice," he stated, adding: "In a day, we walked to nearly 200km away from Moscow.
"In this time, we did not spill a single drop of blood of our fighters. Now, the moment has come when blood may spill. That's why, understanding the responsibility for spilling Russian blood on one of the sides, we are turning back our convoys and going back to field camps according to the plan."
In the late hours of Friday, June 23, it emerged that Wagner mercenaries have seized "all military facilities" in the southern city of Rostov-on-Don.
According to multiple reports, a number of concessions were made by Moscow in talks between Wagner and the government as brokered by Belarusian president Alexander Lukaschenko.
One of the concessions Moscow has given to Wagner Group was security guarantees in exchange for halting an advance on Moscow.
Two, that there will be major changes in Russian Ministry of Defense leadership in exchange for Wagner halting its advance.
Meanwhile, road obstacles are being dismantled in parts of Russia amid reports of deal between government and Wagner Group.
Minsk confirmed that Putin and Lukashenko had a second conversation this evening, with Lukashenko informing Russia's president of outcome of talks with Prigozhin.
Coup attempt on Vladimir Putin: A background to the situation
Prigozhin, in an earlier video message on June 24, said President Vladimir Putin had made false claims about the invasion of Ukraine back in February 2022.
The move by Wagner sent shock waves across the world over a potential civil war likely to escalate between Russia's president and the group which is made up of Russians.
Yevgeny Prigozhin who has denied claims of a military coup said his group have deployed in Voronezh which is further north of Russia. But the move, according to experts, is meant to topple Russia's Defence Minister, Sergei Shoigu and its entire leadership.
In response to the developments, Russia's president Vladimir Putin, in an address to the nation, accused the group of 'stabbing the nation in the back' and vowed to punish all those behind it.
Across Russia's many regions, security forces have tightened their grip in order to avert the potential civil war.
Ahead of Wagner's move, tensions have been growing over how Russia was fighting the war with Ukraine while Wagner leader Prigozhin has criticized Russia's military leadership numerous times after the invasion.
The Wagner Group is a private army of mercenaries that has been fighting alongside the Russian army which have been deployed in Ukraine since February 2022.
Source: www.ghanaweb.com