Pressure mounts on GIMPA management to release over four semesters GRASAG monies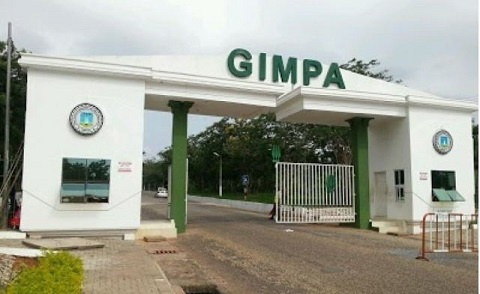 The Graduate Students' Association of Ghana (GRASAG) – Ghana Institute of Management and Public Administration (GIMPA), is calling out management of the institution over its unfairness and prolonged refusal to release students' funds for projects.
According to a statement issued by its president, Eric Ofosu Asare, for over four semesters (2 years), the school management has failed to release funds to the student body to undertake their own activities.
He singled out the Acting Director of Finance of GIMPA for what he says is continuously 'deceiving' them with promises that payments would be made to the student body, but without any success.
"GIMPA's management has not been TRANSPARENT and ACCOUNTABLE for the funds they have received on our behalf as students for more than four semesters." Programmes and projects of students' interest were pre-financed by GRASAG leadership.
"The Acting Director of Finance, Mr. Kwaku Kankam-Boadu, has become infamous for deceiving student leadership after several letters and follow-ups to transfer our monies into our account," the statement said.
It also indicated that, due to this, many projects that were supposed to have been undertaken by GRASAG GIMPA have been placed on hold.
"Other projects are held up due to management's inability to release funds due to GRASAG as our mandate," it added.
Accusing the management of the school of misappropriating funds, the GRASAG GIMPA President, Eric Ofosu Asare, has, however, called on the rest of the student body to stay calm and resolute in their demands to the school authorities.
"Leadership believes management has misappropriated our funds, and we are ready to explore all legal means in order to get our money from GIMPA's management."
"We entreat our members to remain resolute and united as we ensure management transparently account for and release students' funds," the statement said.
It would be recalled that the Students' Representative Council (SRC) of the Ghana Institute of Management and Public Administration (GIMPA) directed that all its major activities be put on hold due to a lack of funds.
A statement issued by then SRC and signed by its president, Nathaniel Nana Kwabena Antiri Amoani, and all the executives on Thursday, June 2, 2022, stated without any equivocation, that the management of GIMPA has not been transparent with funds collected on behalf of the students, and have also failed to properly account for the funds.
"It should be noted that since the year 2019 to date, the student dues, which are collected by the GIMPA Management on account of the SRC, have been in the custody of the institute from the year 2020," that earlier statement said.
Source: www.ghanaweb.com