Mob justice, also known as 'instant justice' or 'jungle justice', occurs in various towns and cities in Ghana. According to the laws of Ghana, this act is illegal and intolerable, but it occurs at an increasing rate.
In a video circulating on social media, a thief was caught by some residents in the act of stealing. The residents asked him why he decided to steal.
The young man thief replied that he decided to steal because of money. This made the residents angry and they decided to burn the thief alive.
In the video, we could see that the residents beat the young man mercilessly before trying to burn him. A flammable substance was poured on the young man and he was kept inside a car tyre, ready to burn him alive. The thief begged them to spare his life, for he would never steal again.
Mob justice is a criminal method of punishing suspected criminals. I think, it's generally accepted that our system of democracy does not allow people to take the law into their own hands and execute instant 'justice' without recourse to the court.
CLICK HERE TO DOWNLOAD PRESS RADIO MOBILE APP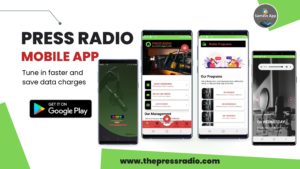 WATCH THE VIDEO BELOW: