PHOTOS: Tragedy as four siblings perish in road accident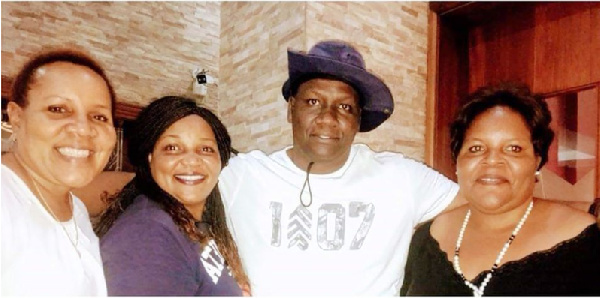 Absa Bank Tanzania Limited senior executive Neech Msuya and a lecturer at Mzumbe University Dar es Salaam Campus College, Nora Msuya, are among the four people who died in a road accident yesterday.
The two other casualties of the accident that occurred in Mapatano Village, Bagamoyo District, Coast Region, are a Dar es Salaam resident and businesswoman, Dayana Mageta, and another unidentified person.
Neech and Nora are members of the same family who succumbed to death as they were travelling to their Msangeni home in Ugweno, Mwanga District, for a funeral.
A police statement said the accident occurred in the wee hours of yesterday as the car driven by Neech Msuya collided with a truck that was travelling to Dar es Salaam from Arusha.
"The cause of the accident was a small car's sudden shift from one side of the road, which caused a head-on collision with a truck," said the statement.
Mzumbe University Dar es Salaam Campus College acting principal Cyriacus Binamungu said Ms. Nora has been teaching law and administration at the college for the last 12 years.
He said the deceased shifted to Dar es Salaam in 2011 from the University's Morogoro main campus, noting that she was instrumental in advancing law studies at the college.
"She will be remembered as the longest-serving head of the law department and for her role as campus secretary," said Prof. Binamungu.


A truck which collided with a car carrying four siblings at Mapatano Village, Chalinze, Pwani, resulting in their deaths.
WATCH Our latest Episode with Kennedy Agyapong in South Africa below:
Source: thecitizen.co.tz