The blaze spread quickly after breaking out on Sunday morning near a memorial to politician Cecil Rhodes. A restaurant was destroyed.
The University of Cape Town's historic library was also badly damaged.
About 250 firefighters have been battling the blaze, which has been fanned by strong winds.
Helicopters were used to water-bomb flames, but their work had been hampered by the conditions.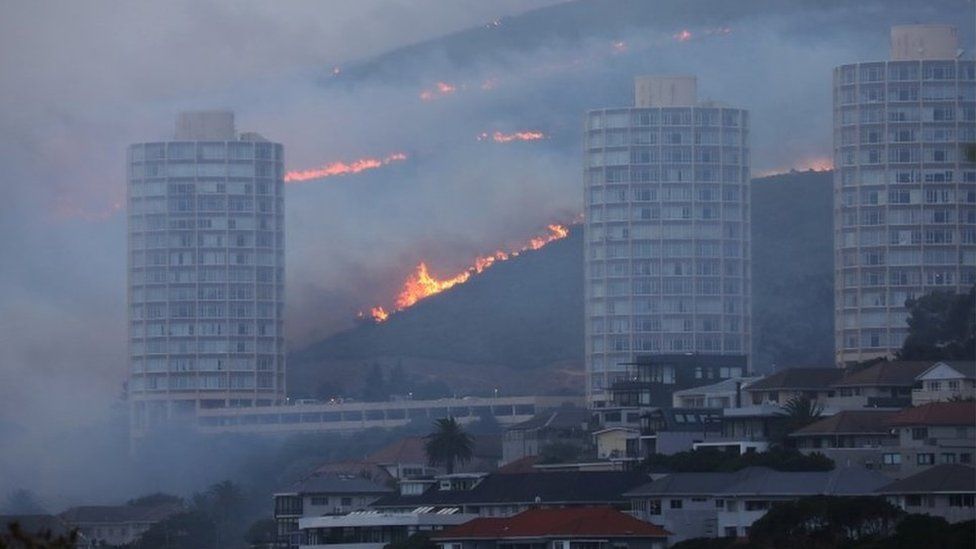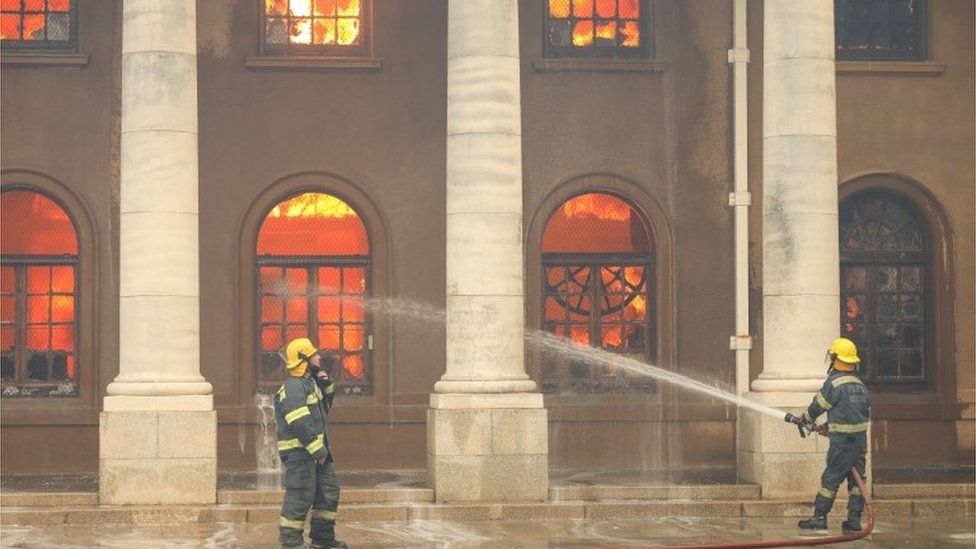 South African National Parks said firefighters were alerted at 09:00 local time (07:00 GMT) on Sunday. The flames spread quickly because of the low humidity and dry bush.
The fire created its own wind further increasing the rate of spread, it added, estimating that firefighters would need at least three days to control the blaze.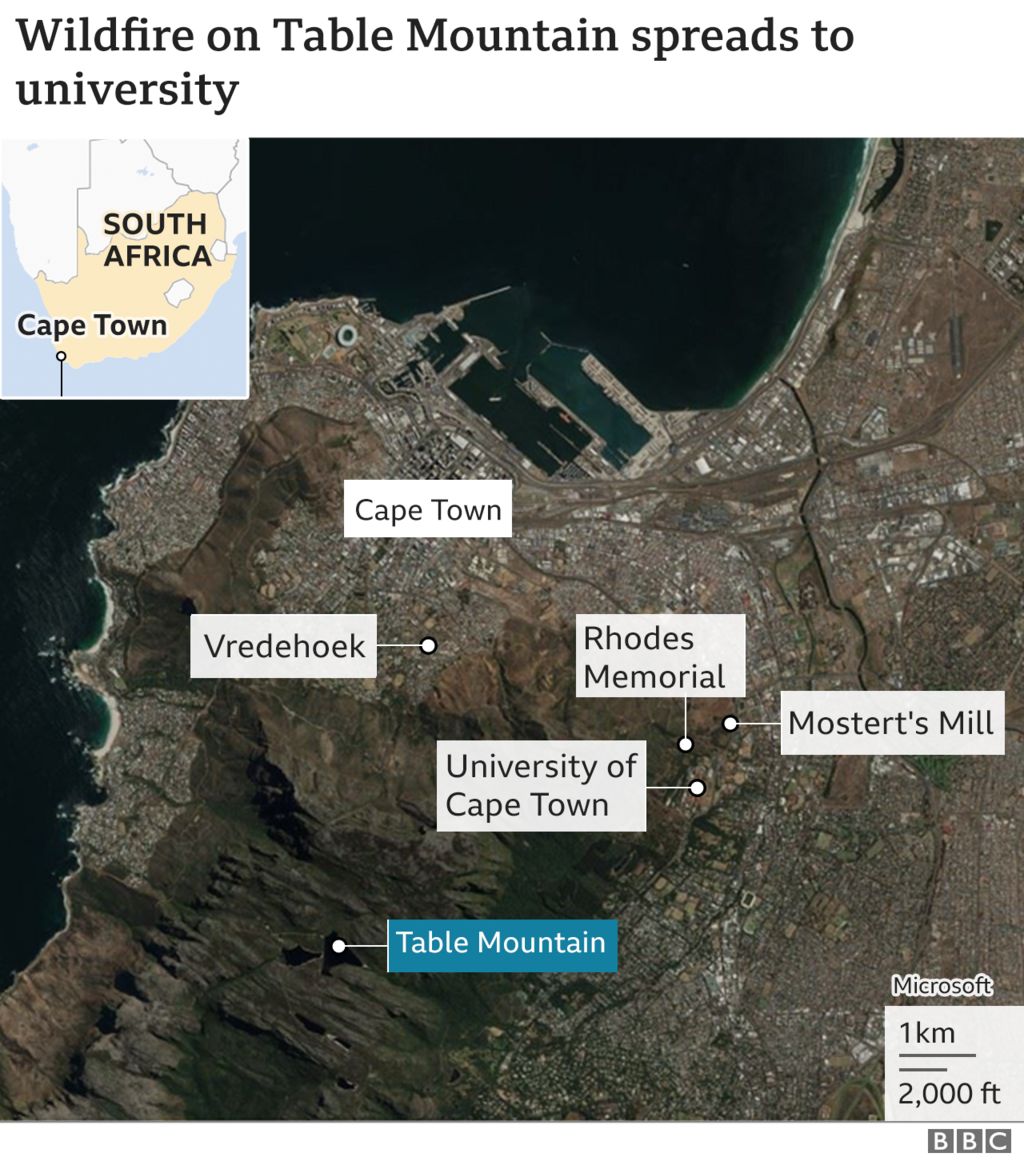 The Table Mountain area is prone to fires because of its vegetation, but this is the first time it has engulfed the neighbouring university.
City officials said a suspect had been detained amid speculation that new fires may have been started and the original fire was an act of arson.
"The fire is not under control yet. At this time, the wind is a major contributing factor," a statement issued by city officials said.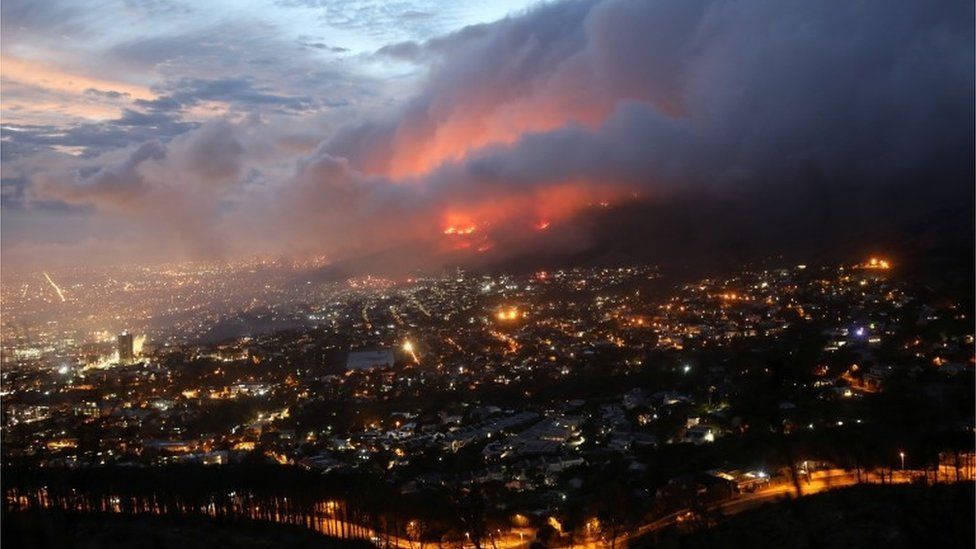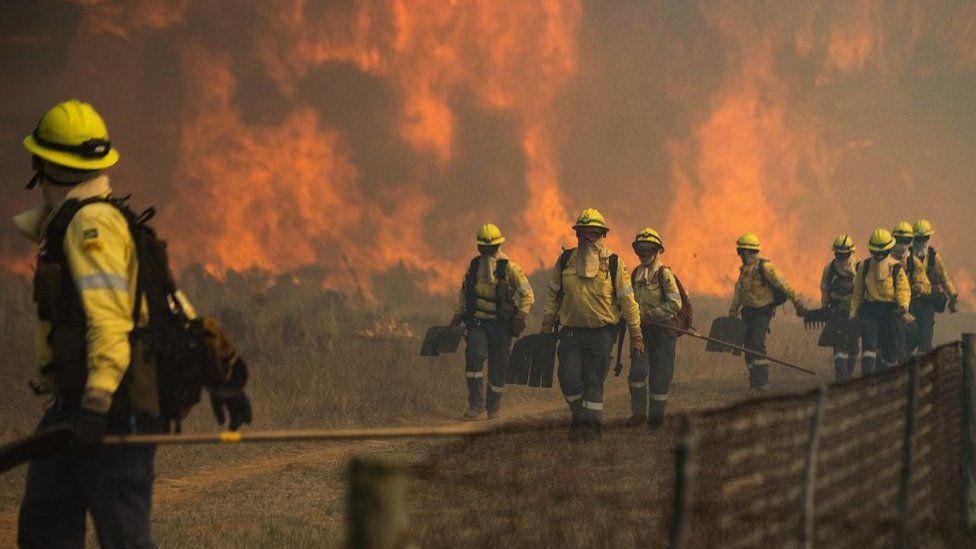 The emergency services have evacuated some residents from the upmarket suburb of Vredehoek, along the slopes of Table Mountain.
Schools in the suburb have been also ordered to evacuate.
"The fire that initially started in the vicinity of Rhodes Memorial just under 24 hours ago continues to rage and has spread in the direction of Vredehoek," city officials said in a statement.
Disa Park, which refers to three identical residential buildings close to the foot of Table Mountain, has also been evacuated.
The nearby University of Cape Town has also been shut and about 4,000 students evacuated.
Historic collections destroyed
The fire destroyed the Reading Room at the university's 200-year-old Jagger Library, including a unique collection of African books and archives – many still unexplored.
"Some of us watched from on site with horror and helplessness this elegant and historical library burn," said the university's executive director of libraries, Ujala Satgoor.
The African Studies section was also damaged by the blaze.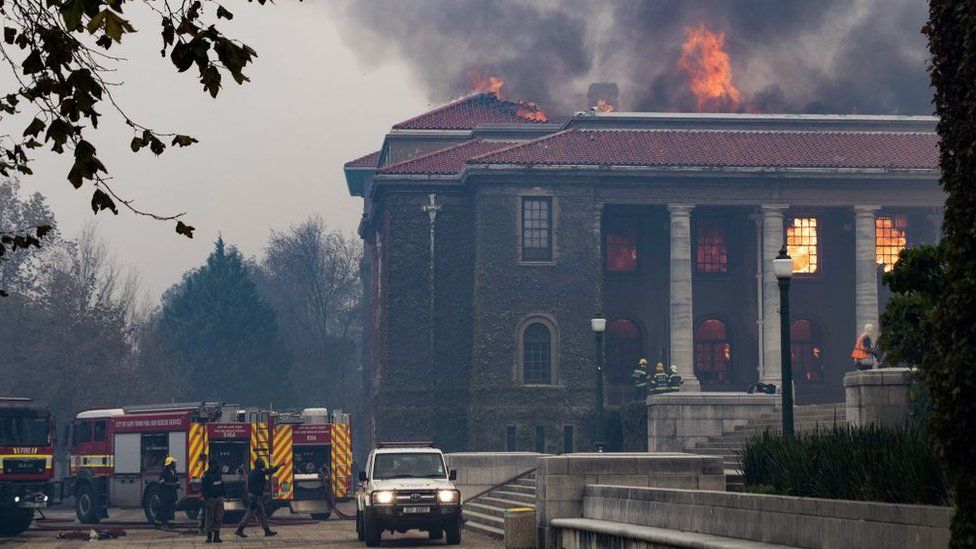 Some 3,500 historic collections were lost, including the Bleek and Lloyd collection of the indigenous San language, university officials said.
But fortunately not everything was destroyed.
The library's fire doors closed automatically. This prevented the fire from spreading and may have saved more archives held in the basement, including records of the campaign against white minority rule in South Africa.
The historic Mostert's Mill was also destroyed. It was built in 1796, and was the oldest surviving windmill in South Africa.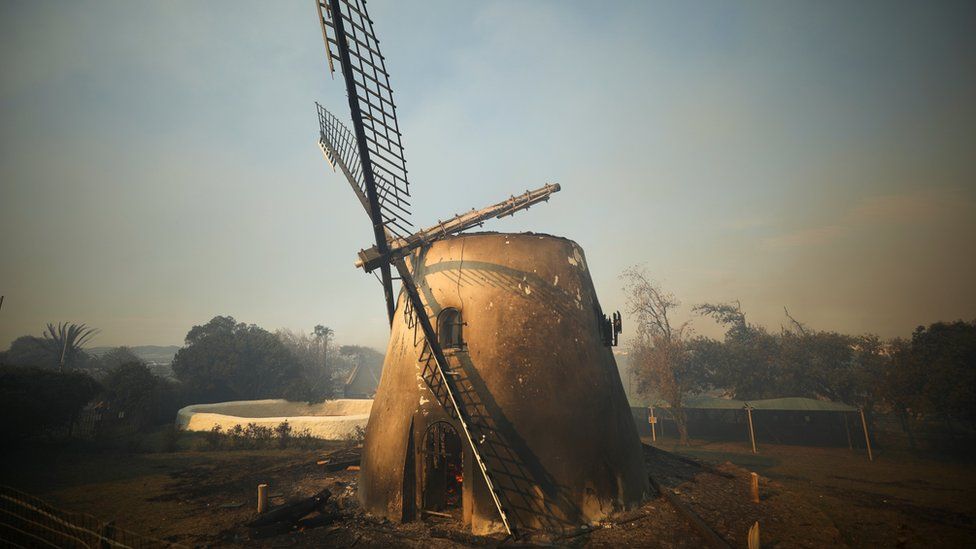 Residents in the area have been warned of smoke and soot in the air, and told to keep windows and doors closed.
Meanwhile hikers in the Table Mountain National Park have been urged to leave and drivers who have parked in the area have been told to collect their vehicles.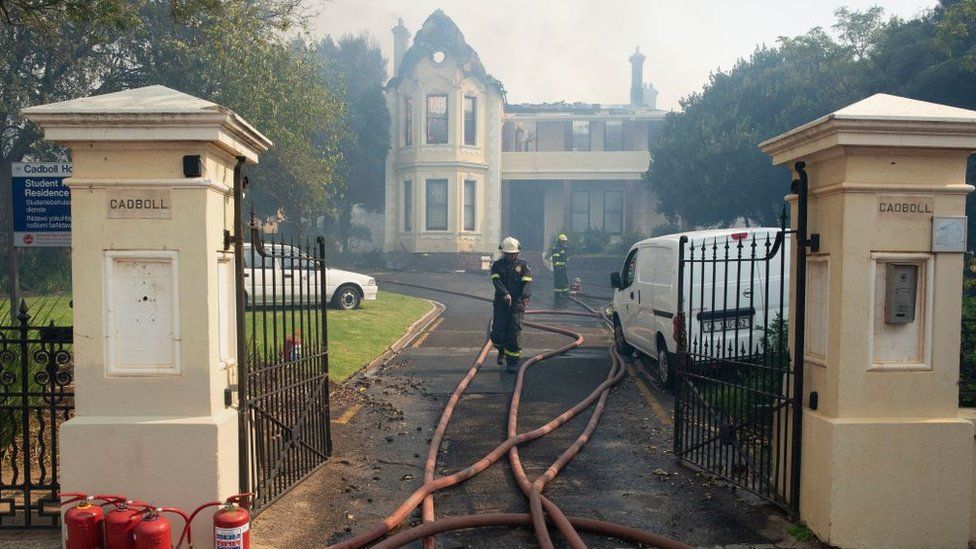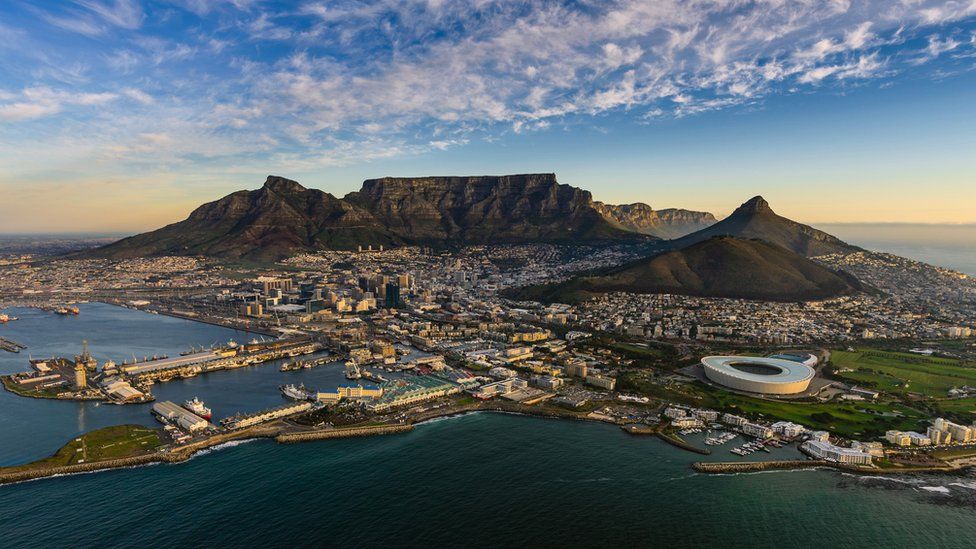 All photos subject to copyright