The issue of bride price being overly extreme has always been a problem in Nigeria and other parts of Africa.
Many families tend to go over the top when it comes to demands of what they want as bride price for the daughter's hand in marriage and most men and their families are unable to afford the too expensive demands.
A man, who has planned his traditional marriage to take place in December 2019, during the Christmas period, is currently shocking after receiving the list of demands from his soon-to-be family.
According to a friend of the groom who shared the story on the popular micro-blogging platform, Twitter, everything on the list cost over GH¢ 15,000.00.
The friend, identified as Sam Hart, noted that they had calculated the outrageous amount together after his friend brought the list to him.
Hart also revealed that the wife-to-be is a native of Mbaise in Imo state. The Twitter user shared photos of the three-page list. The photos showed that the list consists of items for different purposes.
One is for items for marriage in the community, one is for women and their rights in the community and the last one is for the main cooking day.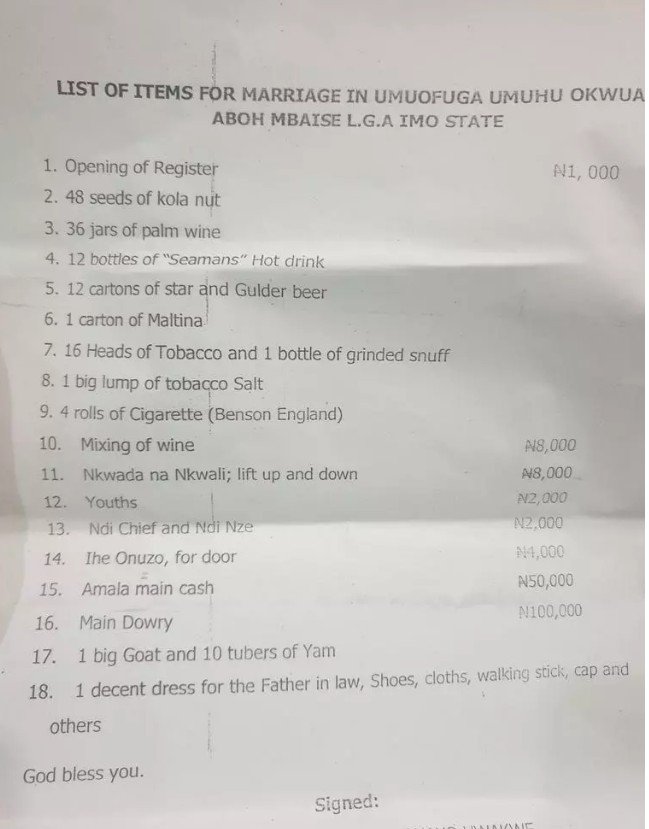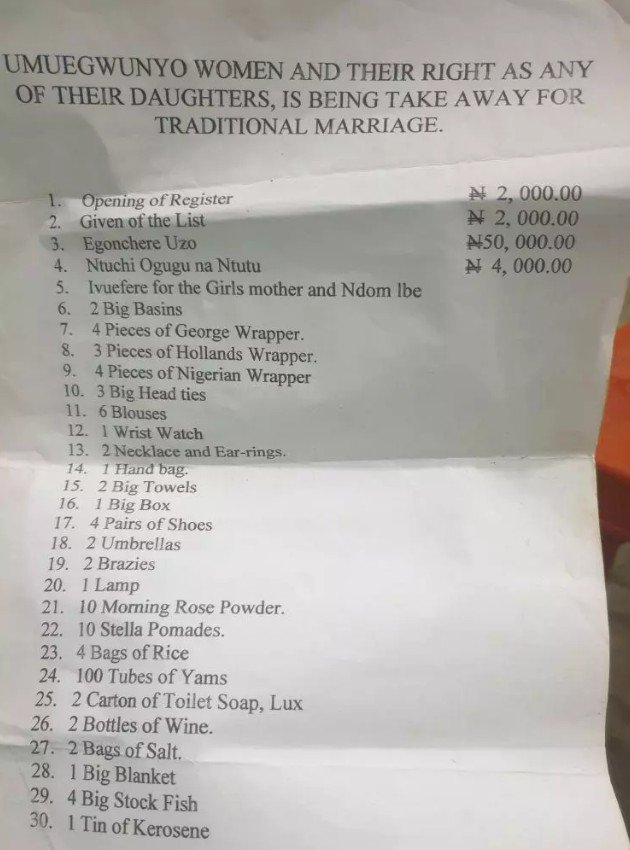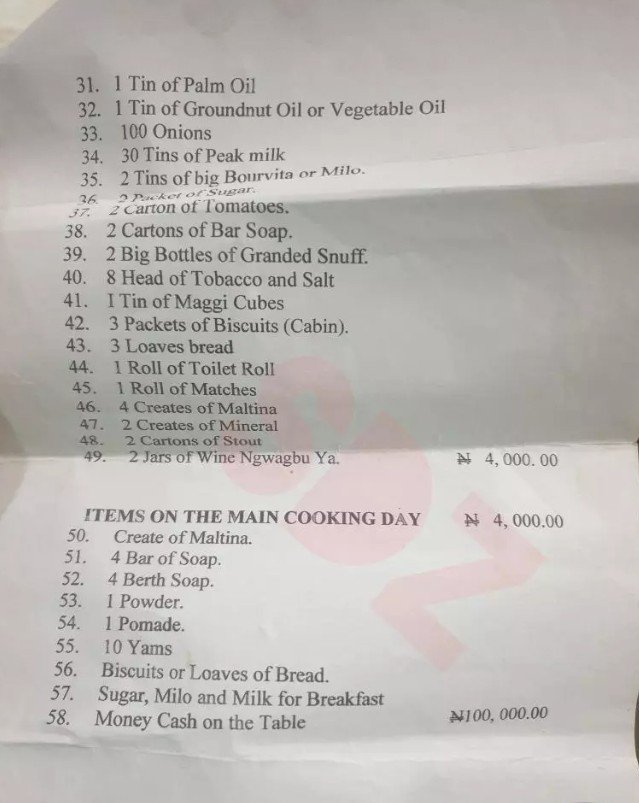 Source: Thepressradio.com