Phone thief caged six months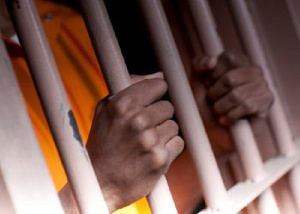 The Nkwanta District court has sentenced Tajir Njadi, a 20-year- old farmer, to six months imprisonment with hard labour for stealing a Techno Pop 7 mobile phone worth GH¢ 1,100.
The convict pleaded guilty to the offense and was sentenced accordingly.
Police Inspector Bright Nana Nkansah, the Prosecutor, told the court presided over by Joseph Evans Anang Okrupa, that on August 30, 2023, at about 12 noon, the convict Tajir Njadi entered the room of Saja Larpi at Damanko in the Nkwanta North District in the Oti Region and made away with the phone.
The convict was subsequently spotted by a witness in the act, who raised an alarm leading to his arrest.
He said the convict was arrested and investigations found him liable of the offense of stealing and subsequently convicted.
Prosecution further told the court that the convict was a notorious criminal and a habitual thief, who had been tormenting residents of Damanko with his stealing habit and therefore should be punished to serve as a deterrent to others.
Source: GNA