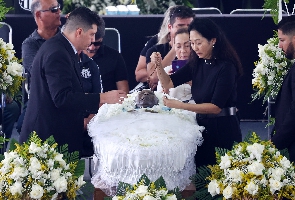 Deceased football great Edson Arantes do Nascimento, known commonly as Pele was given a state burial in Brazil on January 1, 2022.
Pele, following a long battle with colon cancer, was pronounced dead on Thursday, December 29, 2022, at age 82.
His corpse was laid in state for 24 hours at Santos' Estádio Urbano Caldeira Stadium as thousands of fans were in attendance to bid their farewell.
FIFA president, Gianni Infantino was in attendance for the funeral in Sau Paolo.
Pele, who was nicknamed 'The King' will be buried on Tuesday, January 3, 2023, at the Memorial Necropole Ecumenical, a vertical cemetery in Santos.
He spent 18 years of his club career at Santos, where he grew up and won every trophy available before departing to New York Cosmos at the twilight of his career.
Pele got World recognition for his outstanding achievement with Brazil, leading his country to three World Cup triumphs and setting the record of becoming the only player to win three World Cup trophies.
He held the record for the most goals scored for Brazil with 77 goals in 92 matches until Neymar equalled the record with his goal against Croatia in the 2022 FIFA World Cup.
Below are some pictures and videos from the funeral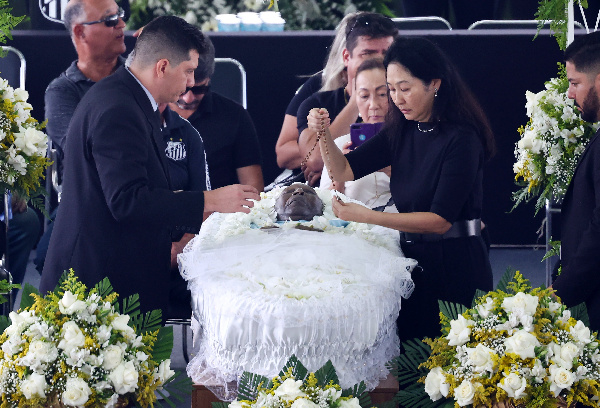 EE/FNOQ
Source: www.ghanaweb.com