Pastor who had an affair with wife of Oyerepa FM worker exposed after infecting another woman with illness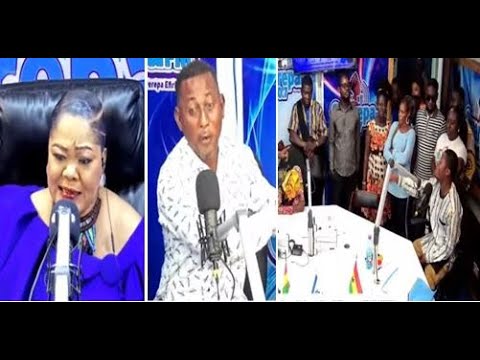 A pastor who was accused of infecting a woman with an illness on Oyerepa Afutuo has been exposed on the station.
The pastor made an appearance on the show to address the allegations made against him by a church member's family.
To everyone's surprise, Jimmy, the deputy editor of Oyerepa FM, also appeared on the show to reveal that the pastor had been involved with his wife.
According to a former staff member of Mighty FM, a local radio station in Asante Mampong where the incident took place, the pastor's wife, Joyce, later admitted to having a relationship with him.
Jimmy disclosed that he had the pastor's phone and pants in his possession as evidence.
However, the pastor denied the accusation and claimed that he had gone to Jimmy's place to pray for his wife.
"He falsely accused me. His wife came to my church because their child was sick. So she called me to come and pray for her. I had no idea that Jimmy was spying on me, claiming that his wife was involved with one of my pastors. When I entered her room, Jimmy knocked, and they started chasing me and accusing me of robbery," the pastor narrated.
Watch Video Below:
Source: ghanaguardian.com