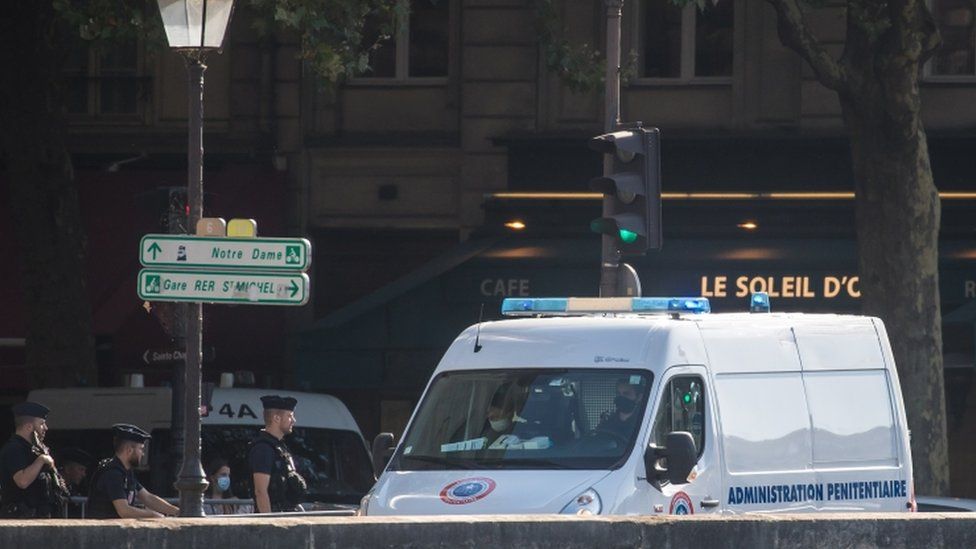 An historic trial is beginning in France over the 2015 Paris attacks which left 130 people dead.
The shooting and bombing assault by Islamist State (IS) group extremists was the worst post-World War Two atrocity in France.
The only surviving attacker, Salah Abdeslam, will appear in court with 13 other defendants at a purpose-built facility in Paris.
The trial is being described as the biggest in France's modern history.
Over the next nine months, there will be over 140 days of hearings involving about 330 lawyers and 1,800 civil plaintiffs. About 300 witnesses will be heard, including survivors and François Hollande, French president at the time of the attacks.
Ahead of the trial, Mr Hollande told French media that this was important moment for the victims of the attacks, which he described as an "act of war" at the time.
IS admitted carrying out the attacks on the Bataclan concert hall, a major stadium, restaurants and bars on 13 November, 2015.
Philippe Duperron, who lost his son Thomas in the Bataclan attack, said there were mixed feelings about the trial, not least impatience and anxiety.
"It will be the occasion for all the victims to bear witness, so it will be a very painful moment, and bring back the pain again," he said.
One survivor, Jerome Barthelemy, said he wanted to hear how other victims had been coping since the attacks but didn't expect the accused to speak.
Of the 20 suspects on trial, six are being tried in absentia. They are facing charges of murder, complicity and terrorist conspiracy.
Most of the accused, including Abdeslam, could be sentenced to life in jail if convicted.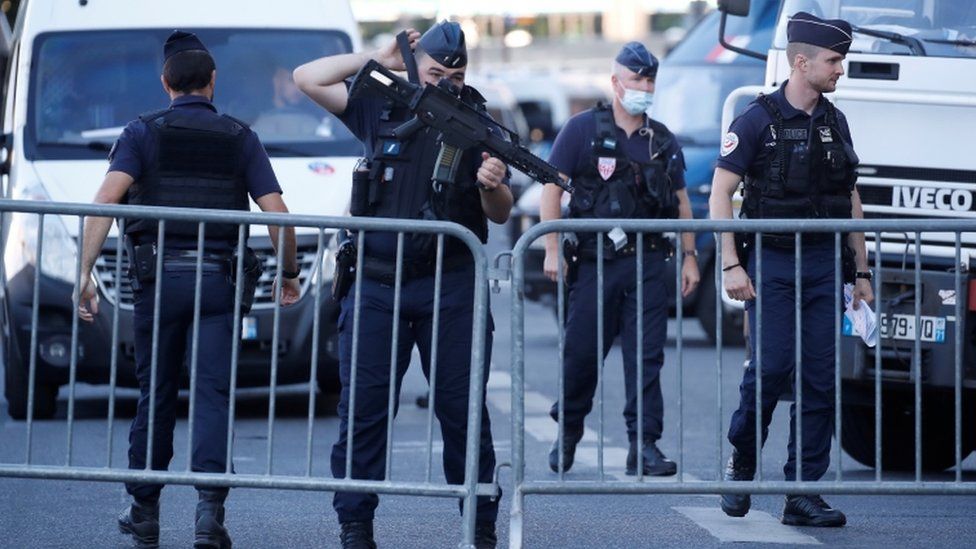 Abdeslam, 31, is accused of providing logistical support to the assailants. Abdeslam fled the scene of the carnage after abandoning his suicide belt, which investigators later found to be defective.
Europe's most-wanted man at the time, he was captured four months later in the Belgium capital, Brussels, after a shootout with police.
Abdeslam has since refused to co-operate with French investigators. He remained largely silent throughout a separate trial in Belgium in 2018. There is much speculation about whether he will speak during this trial.
On Wednesday morning he and the other suspects arrived at court in police vehicles under heavy security.
The area around the court was blocked off and armed police with dogs were on patrol ahead of the proceedings.
Those attending the trial will need to pass multiple several checkpoints before being allowed into the specially built courtroom, which can seat hundreds.
The trial will be recorded for the archives, but will not be broadcast live. Plaintiffs not attending the hearings will be able to follow along via streaming radio.
BBC