'Our space is very expensive' – Sarkodie 'defends' 3-minute GEPA film costing GH¢100K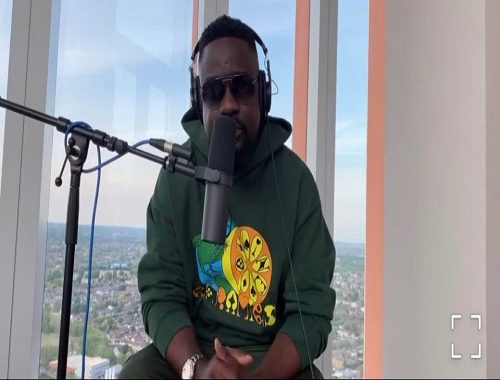 Sarkodie has waded in on a claim that a government agency paid as much as 100,000 cedis for a three-minute documentary.
An X account called Ghana Crimes posted on November 7 that the Ghana Export Promotion Authority (GEPA) spent Gh¢100,000 (1Billion) on three-minute video documentary about management.
It gave details of the said transaction which was awarded to Yaw Pare Photography through sole-sourcing citing an audit report.
Just as the post was gathering social media chatter, Sarkodie waded in with a conditional defence stressing that the expertise of creatives "is very expensive," while referencing a similar production he recently paid for.
"Don't know the details and if there's evidence that she lied then thats a problem but if people are doubting a 3 minute doc could cost that much, then y'all need some education… my tour "announcement" video not doc or music video was close to that amount (of course camera, concept etc will play part) our space (creative industry) is very expensive," his tweet read.
It has since generated critique and support, more of the former than the latter.
See his tweet below:
Don't know the details and if there's evidence that she lied then thats a problem but if people are doubting a 3 minute doc could cost that much , then y'all need some education… my tour "announcement" video not doc or music video was close to that amount ( of course

Ghana Export Promotion Authority (GEPA) CEO, Afia Asabea Asare spent Gh¢100,000(1Billion) on 3 minutes video documentary about her management.

The contract which was awarded to Yaw Pare Photography was through Sole-Source pic.twitter.com/mhiCtRpOhl

— Ghana Crimes (@GhanaCrimes) November 7, 2023