Otumfuo Osei Tutu II is not a King – Historian Anokye Frimpong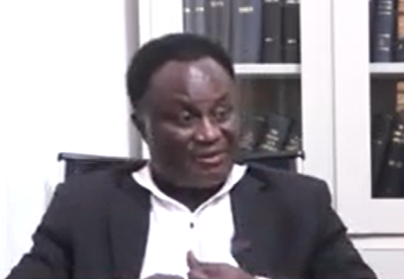 Yaw Anokye Frimpong, a lawyer and a historian, has asserted that the overlord of the Ashanti land, Otumfuo Osei Tutu II, is not a king, as suggested by some factions in the public.
According to him, the Asantehene is not a king because the Ashanti Kingdom, which used to be very prominent in the past, no longer exists and the laws of the country, which the Otumfuo himself is subject to, do not support the establishment of kings.
The historian, who made these remarks in an interview with GhanaWeb, added that Asantehene is a paramount chief and not a king as in the likes of King Charles II of England because kings are normally the head of state of their country and are not subject to any state institution.
"The words kingdom and king are not in Ghana's chieftaincy laws and regulations. Because to be a king means to be the head of a kingdom, and to have a kingdom means you have a king who has his own parliament, who has got his own judiciary and has an executive under him and the people of the country are subject to him without question.
"With this maybe you would remember some of the Islamic countries like Saudi Arabia and others, we don't have that (kings) in Ghana and that is why the words kingdom and king are missing from our laws," he said.
He added that "properly speaking he (Otumfuo) is not a king because he is subject to the parliament of Ghana, and courts and whatever; as opposed to King Charles of England, over there he is the King of England and parliament would make bills for him to sign before they become law… He (King Charles) is the head of state of United Kingdom, the Asantehene is not the head of state of Ghana, and his powers do not go beyond the frontiers of the Ashanti land".
The historian, however, noted that the Asantehene is a "super paramount chief" because he has powers that no other paramount chief in Ghana has.
He said that the Otumfuo, unlike other paramount chiefs in the country, is the kingmaker of all the stools under his jurisdiction – the Ashanti land – and can enstool or destool any paramount chief under him if he wishes.
Watch Anokye Frimpong's remarks in the video below:
Source: www.ghanaweb.com