One armed robber shot and killed, another wounded at Wassa Gromisa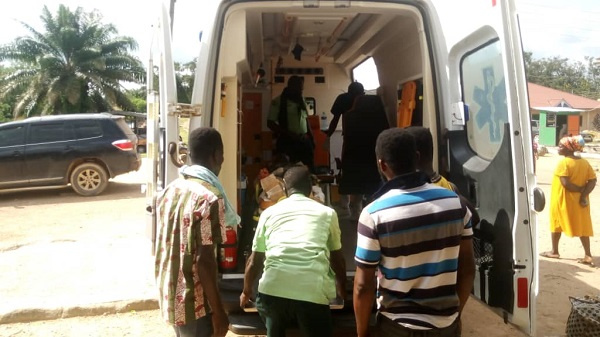 One armed robber has been shot and killed at a small-scale mining site Wassa Gromisa, near Wassa Akropong in the Western Region.
The incident happened on Thursday September 28 when the armed robbers numbering three went to then small-scale mining site for robbery.
Upon entering the site, the robbers begun shooting to cause fear and panic so they could have the chance to rob.
The Security man being skillful, also begun to shoot which resulted in exchange of gunshots.
The security man was able to over power the robbers by killing one of them and injuring another one, before the Wassa Akropong Police Command came to the scene to intervene and saving the security man.
Prior to the intervention of the police the robbers tried to shoot the security man but they were unsuccessful, so they "butchered" him with matchet, injuring him on the leg and hands.
Due to the critical nature of the security man, he has been transferred to the Komfo Anokyi Teaching Hospital for treatment.
One of the robbers who sustained gunshot wounds on the leg is currently on admission at the Wassa Akropong Government Hospital under police while another one is on the run.
The body of the deceased have been deposited at the morgue while investigations begin.
Source: www.ghanaweb.com