Okatakyie Afrifa Mensah discloses conversation he had with John Mahama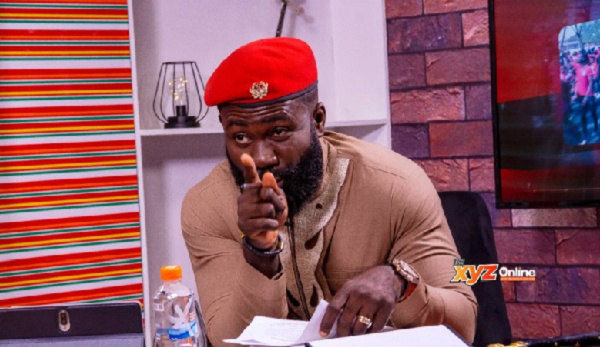 Okatakyie Afrifa Mensah who has been a staunch critic of
John Dramani Mahama
 has said he told the former president the bitter truth when their paths crossed.
The broadcaster, during an interview on The Delay Show monitored by GhanaWeb, said he encountered Mahama in 2020 and did not hesitate to communicate his assessment of the politician who he described as a fine gentleman.
"Before the 2020 elections, when I met John Mahama in his house, I told him 'Mr President, you're a fine gentleman but I don't believe in your leadership."
In what seemed to be his way of trumpeting how frank he is, the former Radio XYZ presenter said he repeated the same phrase when he encountered the owner of the radio station Julius Debrah who is a National Democratic Congress (NDC) stalwart.
He said: "Julius Debrah employed me. When I got to his office, the first thing I told him was that I don't believe in John Mahama's leadership."
Okatakyie Afrifa Mensah still holds this view and opines that "John Mahama is a bit stale" hence, he believes "we need fresh ideas".
According to him, John Mahama has nothing to offer the country should he return to power.
The broadcaster without equivocation said Mr Mahama as presidential candidate will be no match for any of the three leading contenders in the New Patriotic Party's flagbearership race.
"In NPP when you look at the three leading candidates any of them that comes I am sure is better than John Mahama," he said.
Meanwhile, Okatakyie who has also been criticizing the Akufo-Addo government despite campaigning for the New Patriotic Party (NPP) during the presidential elections, has refuted suggestions that a supposed decision to sideline him has been the cause of his criticisms.
According to him, he has many relatives and friends in the Akufo-Addo government which could inure to his benefit, yet, his focus has been the bigger picture.
"What people don't know is that I've been with Akufo-Addo at least twice at private meetings," he said while disclosing his relationship with the Chief of Staff. "Frema Opare is my mother; she's from Wiamoase and I'm Asante Agona Oyokohene and I have unfettered access to her."
"However, I never went to her with my CV seeking to even be the PRO of a toilet facility, so to speak. It appears everybody's mind is connected to their stomach; mine is not like that. Nobody in the political landscape can ever say I have been to their offices for favours. My interest is, create the enabling environment; I have a mind of my own to make money from my sweat."
WATCH Our latest Episode with Kennedy Agyapong in South Africa below:
Source: www.ghanaweb.com