The highest socio-cultural youth orgainzation in Igbo ethnic-nationality of Nigeria, Ohanaeze Youth Council (OYC), has lampooned the Governor of Anambra State, Charles Chukwuma Soludo, over his new deal with President Mohammadu Buhari to maim and slaughter suspected IPOB members in his state.
The Igboayaka O. Igboayaka-led OYC in a release issued on Wednesday, against a recent massacre of defenseless civilian Igbo youths at Ogbaru in attempt of hunting criminals, frowned the alleged insensitivity of President Muhammadu Buhari government in dealing with issues that pertains to Indigenous People of Biafra (IPOB), since he came into power in 2015.
The apex Igbo group maintained that the Buhari's approach over the agitation of Biafra by the pro-biafra group, was an indication that he has signed a deal to depopulate Igbo youths in a disguised vindictive fight against insecurity in Southeast. region.
Ohanaeze lamented that same was a true picture of the then "blood of Nigeria" of 1967, wherein every male child of Igbo extraction was massacred at Ogbe Osowa, square in Asaba, Delta State capital.
The youth group also recalled that Nigeria military had launched an attack on criminal gangs on 28th June 2022 at Ogbaru, an attack which regrettably claimed the lives of over 40 Igbo youths "under the pretence of killing Unknown GunMen, while the target was to eliminate Ipob members.
According to the OYC, "It is truism that Ogbaru is one of the Anambra LGAs presently under the grip of syndicated criminal entities engaging in several nefarious activities including abductions, killings, armed robberies and ransom demands claiming to be Eastern Security Network (ESN). But latest findings by Intersociety showed that the criminal entities are camped inside big river/swamp Forest of Obene-Ochuche/Umuzu/Okija divided by Ulasi River. The area covers Ogbaru Communities of  Atani, Amiyi, Umuzu, Ochuche, Akiri-Ozuzu, Osamari, Umunankwo and Ogwuanaocha".
It further blamed the Nigerian government for grossly failing to bring to book perpetrators, as well as, masterminds of the April, 2021Owerri prison break and the like, which inarguably had tens of terrorist gangs free from detention.
The Igbo youths hinted that the President Mohammadu Buhari led administration had treated with a rebuff all attempts to get them prove their innocence thereby producing the footage of Owerri prison break and other related invasions.
Amidst the agony and indignation,  Ohanaeze youths, posited that "It's very unfortunately that prisoner's Nigeria political Actors released in Owerri Prison, just to demonize IPOB/ESN has been the gangs that segmented themselves into various gangs terrorizing South- Eastners including the dreaded Fulani herdsmen. Till today, none of those who masterminded the Owerri Prison invasion has been arrested.
"I have challenged the Nigeria police and Nigeria Government to order for the release of Footage of Owerri prison Break, let's know how Nigeria government will exonerate itself from the criminalities that have been happening in Southeast since January 2021. For these criminal gangs to operate in Owerri Prison for fours hours without reprisal attack by Security agents at State Police Headquarters and 32 Artillery Brigade, Obinze, that's just 10 minutes drive gives us impression that Owerri prison break was a state crime", the orgainzation also insisted.
OYC also posited that It's unacceptable to the entire Igbo race that the rampaging military personnel at Ogbaru also went into villages and broke homes at late night, forcing scores to be killed and other innocent youths of the affected communities to escape through River Niger and others.
"Unfortunately, the search for IPOB members is going on in Ihiala, where many have been commissioned to pinpoint homes of Ipob members in Anambra for elimination, under the supervision of Governor Charles Soludo", the highest youth body added.
The Nigerian youths called on international communities to hold President Buhari and Governor Soludo responsible for the alleged wanton killings of ndigbo in Anambra state, regretted the highest peak of the ethnic cleansing.
"it's quite clear in our reliable source that there was no credible evidence of the slain being killed in a gun duel as no single report of killing of soldiers or wounding them was recorded. The sanctity of human lives was never prioritized or considered, by Gov. Charles Soludo led administration". The group pointed out.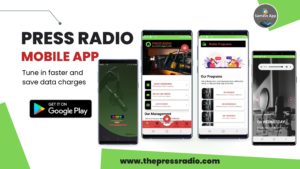 OYC concluded "in the usual way of Nigeria security agents justifying their conduct atrocities, attached pictures and videos showed how they placed pump action guns on body top of some of the victims and raided traditional religious sanctuaries and destroyed them or displayed their items to make their massacre pictorially trademarked their usually concocted  "ESN/IPOB mayhem or attacks or terrorism".
Source: Thepressradio.com |Chijindu Emeruwa | Nigeria| Contributor