Ofori-Atta called Ken Agyapong at dawn to beg him to step down for Bawumia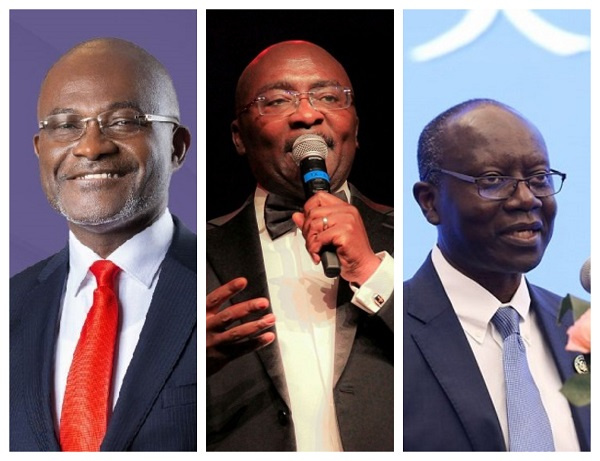 The deputy Ashanti Regional campaign coordinator for the New Patriotic Party (NPP) flagbearer hopeful, Kennedy Agyapong; Ohemeng Ian Moore, has said that there is constant pressure on their candidate to withdraw from the race.
Speaking in an interview on Akoma FM on Wednesday, September 6, 2023, Ian Moore alleged that leading figures in the NPP and the Nana Addo Dankwa Akufo-Addo government, including candidate Vice President Dr Mahamudu Bawumia, have been on their knees begging Ken to step out of the race.
He added that the latest person to beg Kennedy to step out of the race is the Minister for Finance, Ken Ofori-Atta, who called at dawn on the originally scheduled day for the balloting for the November 4 primaries.
"Today (Wednesday) at dawn it was the finance minister, Ken Ofori-Atta who called Ken to beg him to withdraw from the race.
"And Ken told him that they sold stop fooling around because there is no way he is going to drop out of the race," he said in Twi.
Ian Moore added that all those who have urged Ken to withdraw from the flagbearership race have also told him that without him the NPP can not win the December 2024 elections.
"The other funny thing they are saying is that if Ken does not campaign for the NPP, Bawumia can not win the general elections… If you know you can't win without Ken, why are you mistreating him?" he added.
He assured that Ken Agyapong will never step out of the primaries because he is going to wiN.
Watch the interview below:
Source: www.ghanaweb.com