Obuasi MCE fingered in attack on Captain Smart and his team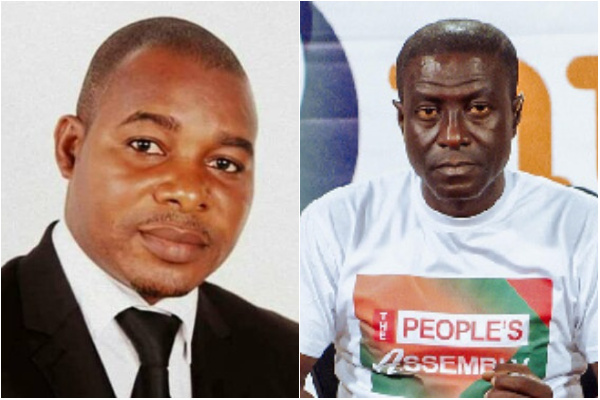 The Municipal Chief Executive Officer of Obuasi, Elijah Adansi-Bonah, has been mentioned as being the one who gave an order to some men that saw the disruption of a program by broadcaster, Captain Smart.
According to the reverent broadcaster, the MCE personally told him that he gave the order for the men to disrupt the first day of their three-day Onua Maakye Peoples' Assembly at Obuasi.
A report by onuaonline.com said that the thugs were led by a well-built man, who went on to disrupt the technical equipment being used by the team for their outside broadcast.
The report added that the men gave a reason that the day before, the New Patriotic Party (NPP) reps on their show were booed at, for which reason they had come to disrupt the program.
Recalling the events, Captain Smart said he placed a call to the MCE, who confirmed the details and the fact that he was aware of the disruption.
"… So, I asked him that you wouldn't allow the show to go on in your capacity as who? He said he has been sent by an authority and I asked him, who sent you and he said the MCE.
"Then I called the MCE myself and his explanation was that where we organised the programme is a parking lot for the assembly and they charge people for parking there so we were supposed to pay some money to the assembly. Then I said but I was with you on Tuesday night for almost two hours when we arrived. We were told they were going to bring a receipt for us to pay because we also have to render account to our bosses when we return so we needed the receipt but they did not bring it," he said.
Captain Smart also added that it is untrue, the claims that he and his team did not seek clearance to use the venue for their program.
"It is not correct that we didn't seek permission. I spoke to the caretaker of the place on phone. He is called Muniru and he told us to give him time to discuss with the assembly to do their calculations to know whether to reduce or increase the rate for us and we never heard from him again," he explained.
Captain Smart and his team were in the community on the back of recent news of illegal miners trapped in Anglogold Ashanti Mine shaft.
Source: www.ghanaweb.com