No third term: Senegal president praised for committing to step down in 2024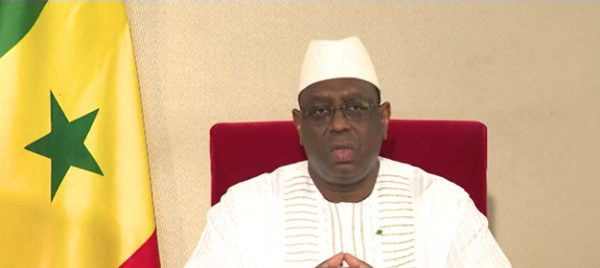 Senegal president Macky Sall has announced that he will not be seeking another term in office when his term expires next month.
The long-awaited announcement was made in an address to the nation on July 3, 2023, bring an end to rumours that he planned to run for a controversial third term.
"My dear fellow citizens, my decision after long consideration is to not be a candidate in the election on February 25, 2024. Senegal is more than me, and is full of capable leaders for the country's development," he said in French.
News that he planned to contest and the arrest of a key opposition candidate, Ousmane Sonko, had resulted in violent protests that led to the loss of lives and destruction of property recently.
Reacting to Sall's announcement, former Niger president Mahamadou Issoufou tweeted: "The President, Macky Sall, has just shown great political intelligence. Thus, Senegal remains one of the torchbearers whose flame lights up our continent."
The United Nations Secretary General tweeted: "I would like to express my deep appreciation for President Macky Sall and the statesmanship he has shown. His decision represents a very important example for his country and the world."
Source: www.ghanaweb.com