No funds to support DRC refugees in Tanzania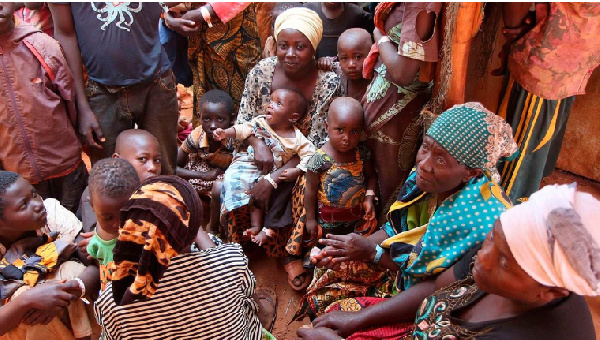 Tanzania has raised the red flag over lack of funds to take care of the increased number of refugees from Democratic Republic of Congo.
Authorities in Dodoma appealed to development partners to support refugees living in camps. It followed an announcement earlier by the World Food Programme that it would slash food rations for refugees in Tanzania due to a critical funding gap.
Sudi Mwakibasi, Director of the Refugee Services Department in the Ministry of Home Affairs, said the country needs urgent financial support the refugees who flocked to Nyarugusu camps located in Kigoma region. Mr Mwakibasi revealed that this year, Tanzania received 11,000 refugees from DRC Congo, but there has been no support from the development partners.
The pace of voluntary return of refugees to their respective countries such as in Burundi and DRC has also been hindered by lack of funding.
Those who agree to go back are given transport and a resettlement grant.
The United Nations High Commissioner for Refugees (UNHCR) says it needs at least $700 million in its budget to support its programmes in Tanzania. UNHCR data shows that Tanzania has become a regular recipient country of refugees fleeing violence from neighbouring countries.
The insecurity in DRC was instigated by rebels in eastern part of the country.
Hundreds of Congolese began entering Tanzania to seek refuge through the Kigoma region and Lake Tanganyika using canoes, between September 2022 and January 2023, according to Tanzanian government officials.
Most of them are housed at the Nyarugusu Refugee Camp near the border with DRC.
But authorities have also reported undeclared numbers sneaking in through porous borders.
The influx of refugees happed at a time United Nations peacekeepers in the Democratic Republic of Congo will begin departing the country in an "accelerated withdrawal.
In a report tabled to the UN Security Council, UN Secretary-General Antonio Guterres says the Stabilisation Mission deployed to the DRC will leave the country, concluding a controversial chapter but potentially leaving behind a void that could worsen the country's violence.
Source: theeastafrican.co.ke