Judith Mazagwu, the Nigerian adult entertainment star from the US known as AfroCandy, will open a multi purpose studio where she will work in Nigeria.
The scandalous artiste has rented a flat in the Ajah area of Lagos and is now furnishing it to her liking. "I am trying to set up my business here to be able to come home regularly." The Nigerian American p0rn star has also confirmed the setting up of a multi-purpose studio, which will be opened when she returns to the country again.
"The studio will not be in my new home. It will be in a separate room and serve as a general production studio. So anything can be done there," the p0rn star informed.
CLICK HERE TO DOWNLOAD PRESS RADIO APP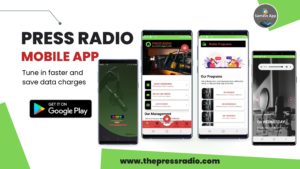 The porn star also confirmed the development in an Instagram post where she wrote: "Honey, I'm not leaving, I'm just busy preparing the scene, wait for!!!!." #afrocandy is coming!!!"