Nigeria confirms outbreak of diphtheria as 4-year-old patient dies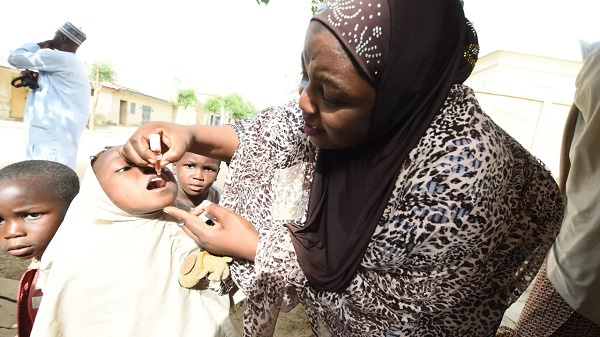 Nigeria's health authorities have confirmed an outbreak of the deadly diptheria disease in the capital Abuja, following the death of a four-year-old patient, the country's infectious diseases agency said Thursday.
Infections from the highly contagious bacterial disease which affects the throat and nose, and can cause breathing difficulties, have risen sharply across the West African country since the past year, according to the Nigeria Centre for Disease Control and Prevention.
Nearly 800 cases of the disease have been confirmed in the country as of June 30, the NCDC said in a statement.
Most of the patients are children aged between 2 and 14 years, it added.
"So far, a total of 80 deaths have been recorded among all confirmed cases," the agency's head, Ifedayo Adetifa, said in the statement.
Diptheria, although potentially fatal, is preventable through routine childhood vaccines. But low vaccination coverage has fueled the spread of the disease in Nigeria "despite the availability of a safe and cost-effective vaccine in the country," Adetifa said.
He added that more than 80% of those infected with the disease in Nigeria were yet to be vaccinated.
Diphtheria can be spread from person to person through direct contact or air droplets, according to the World Health Organization.
All age groups are prone to the disease, the health body notes, but children who are not vaccinated are at a higher risk of getting infected, it added.
Nigeria has had previous outbreaks of diphtheria but infections were minimal compared to the recent outbreak.
In 2011, 98 cases of the disease were reported in northeastern Borno State.
Source: edition.cnn.com