Niger coup: Watch arrival of ECOWAS army chiefs in Accra for emergency meeting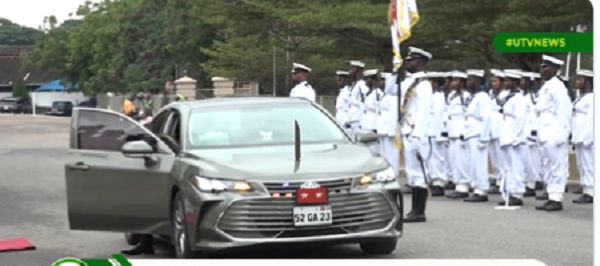 West African army chiefs gathered in Accra on August 17, 2023, to deliberate on a potential deployment of an armed intervention aimed at restoring constitutional order in the Republic of Niger after a military junta failed to reinstate Mohamed Bazoum as president.
The meeting, which spans a two-day period from August 17 to August 18, 2023, is part of a coordinated effort by the Economic Community of West African States (ECOWAS) to address the ongoing political crisis in Niger.
The meeting is said to be a direct follow-up to the directive issued by the ECOWAS Authority of Heads of State and Government during an Extraordinary Summit held on August 10, 2023, in Abuja, Nigeria.
Leaders decided to take decisive action if diplomatic efforts failed to yield the desired results.
The list of attendees includes the Chief of Defence Staff of Nigeria, Ghana, Ivory Coast, Senegal, Togo, Benin, Liberia, Sierra Leone, and Gambia among others.
Addressing the attendees at the meeting, Abdel-Fatau Musah, Commissioner for Political Affairs, Peace, and Security, emphasized the importance of diplomatic efforts but also highlighted the readiness of the standby force to take action if necessary.
Watch how the various chief of defense staffs arrived at the meeting below
The Chiefs of Defense Staff of the Economic Community of West African States (ECOWAS) have convened in Accra, Ghana, to deliberate on the recent coup d'état in Niger.#UTVGhana pic.twitter.com/uhWtJFVt1S

— UTV Ghana (@utvghana) August 17, 2023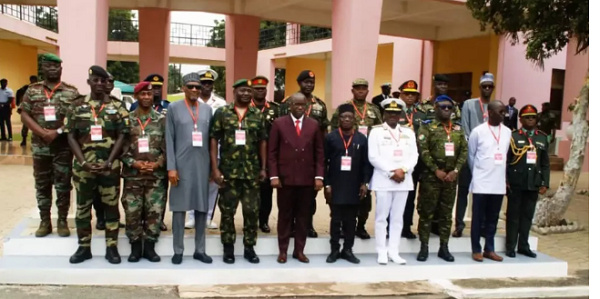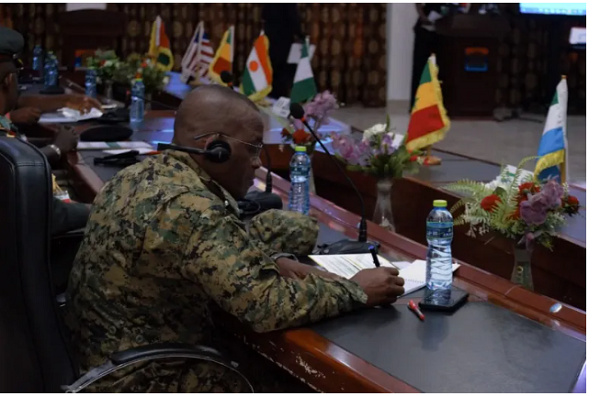 Source: www.ghanaweb.com