Negative comments about our journey motivated by poverty – Ghanaian expeditioners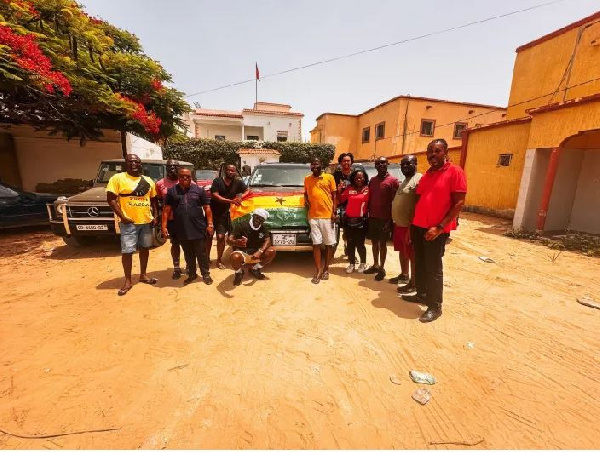 Ghanaian expeditioners travelling by road from Ghana to the United Kingdom have criticised critics who have labelled their journey as futile.
In an exclusive interview with Rainbow Radio, the group stated that people who have made harsh comments about their voyage are motivated by poverty.
According to Kojo Saka Addo Mensah, one of the Ghanaian expeditioners, it is terrible that people are tweeting negative emotions and making disparaging remarks about what they are doing.
He added that they did not set out to make a name for themselves but rather to explore.
"I feel sorry for those who have insulted and denigrated us. We are focused and determined to achieve what we set out to achieve. Our aim is to inspire, our aim is to encourage, and our aim is to let people believe in their dreams, work for them, and pursue them. There is nothing we have said we would do and did not do," Mr Mensah said.
WATCH Our latest Episode with Kennedy Agyapong in South Africa below:
Source: rainbowradioonline.com