Mr Eazi confirms marriage with billionaire Otedola's daughter, Temi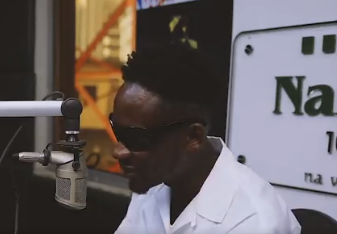 Nigerian singer and businessman, Oluwatosin Oluwole Ajibade popularly known as Mr Eazi has confirmed that he is married to his long-time girlfriend, Temi Otedola.
According to Mr Eazi, even though details of his marriage to the daughter of billionaire Femi Otedola is limited in the public domain, their union is not entirely a secret.
Speaking in a recent interview with Naija FM, Mr Eazi disclosed that evidence of his marriage to Temi are clearly embedded in the video of his single "Legalise" from his recently released album "The Evil Genius."
"Who told you it was a secret wedding? Go and watch the video of my song 'Legalize' you will get the answer to your question. We shot the video in Venice.
"If you watch the video you will see proofs there. Our outfits weren't just costumes. Go and watch the video and you will see everything clearly. It's just like what painters do, whenever you see their work you will see the message they're trying to convey. That's how it's with us musicians too," he stated.
The video which features Eazi and his wife as main characters, was shot in the Italian city of Venice.
Watch Mr Eazi's interview and video of Legalize below:
Mr Eazi confirms that he is married to Temi Otedola.

He states that it's not exactly a secret and that his music video 'Legalise' is the clue.
pic.twitter.com/rNqZC0Jtqv

— SIKAOFFICIAL🦍 (@SIKAOFFICIAL1) November 14, 2023
Source: www.ghanaweb.com