Mohbad: Naira Marley, Sam Larry not arrested – Police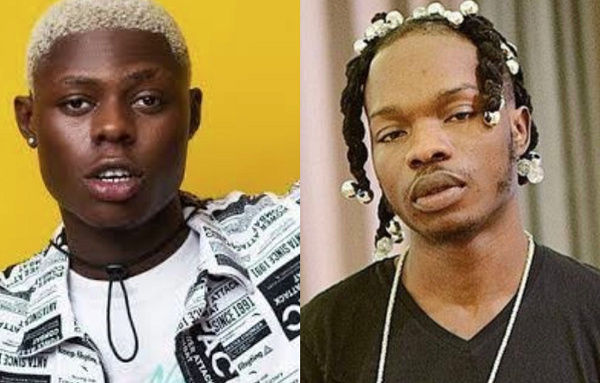 The Lagos Annex, Force Criminal Investigation Department of the Nigeria Police Force, Zone 2, Alagbon, has denied a viral report alleging that the police have arrested music promoter, Samson Balogun, aka Sam Larry and singer Azeez Fashola aka Naira Marley, for questioning following the demise of late singer Ilerioluwa Aloba aka Mohbad.
The spokesperson for the Lagos Annex of the FCID, Oluniyi Ogundeyi, revealed on Thursday night, in an exclusive telephone interview with our correspondent.
"The report is false; it is a lie; no one has been arrested. The police did not arrest Naira Marley or Sam Larry," Ogundeyi said.
The rumour followed allegations on social media that Mohbad's former boss, Naira Marley, had on several occasions instigated Sam Larry and others to intimidate and assault the deceased for exiting Marlians Records.
The PUNCH reports that the controversial socialite, Sam Larry, and controversial singer, Naira Marley, had come under fire on social media after a video where Sam Larry and some others were seen harassing Mohbad surfaced online.
In the video, Mohbad and another singer Omoniyi Temidayo aka Zlatan Ibile, were on set for a music video when Sam Larry stormed the scene with some boys targeting Mohbad who scampered away in fear. Zlatan, however, tried to save the situation as he stood up to Larry and his allies to forestall any attack or bullying on Mohbad.
The video left many Nigerians on social media furious as they stormed Naira Marley and Sam Larry's Instagram pages to attack him for bullying and threatening the late singer. Larry, an ally of Naira Marley, has since deactivated his Instagram account following the torrents of cyber attacks received since the video emerged.
Meanwhile, a document emerged on Thursday, wherein Mohbad reported a case of alleged threat to life, malicious damage, assault, oppression, among others, against Sam Larry and others, in a petition to the FCID Annex, Alagbon, Lagos State.
In the June 27, 2023 petition, Mohbad alleged that Sam Larry and 15 others all armed, stormed the venue of a video shoot where the deceased and another artiste, Omoniyi Temidayo aka Zlatan Ibile, were working; and threatening to wreak havoc. He added that they eventually destroyed equipment worth over N5million at the scene, and assaulted him (Mohbad) before he narrowly escaped after sustaining injuries.
The petition read, "I of the above name and address, a law abiding citizen and a Musician bring to your notice the assault and threat to my life by the above mentioned persons.
"On 25th June, 2023 while having a video shoot with another artist by name Zlatan (Ibile, the above mentioned persons numbering about fifteen led by Sam Larry Elegushi invaded the premises with dangerous arms such as guns, cutlasses etc where I was shooting video and scattered the whole process of the shooting, damaged the equipment I was using for the shooting valued about Five Million Naira and started threatening my life which in the process they became violent and assaulted me which I sustained injuries but narrowly escaped.
"Attached to this petition is the said pictures. Total amount I paid for the shooting they have destroyed is Eight Million Naira (N8,000,000) which is non-refundable.
"However, during the assault, they were boasting that they work for Oba Elegushi and that they have been asked to deal with me for reasons best known to them which till date they are still threatening to kill me if seen.
"Sir, I call on your good office to save my life from the above mentioned persons and bring them to book," the petition partly read. Thank you for your timely intervention."
The PUNCH reports that Mohbad died on Tuesday at the age of 27. Mohbad's management also released an official statement confirming his passing away.
"It is with great sadness that we confirm the passing of Promise Oladimeji Aloba PK/A Mohbad (Imole) today, the 12th of September, 2023.
"Mohbad was light until the very end, and as we mourn the loss of the brightness he carried, the family thanks you for your love and prayers, and asks that you continue to respect their privacy during this difficult time. Imole is finally at Peace," the short statement posted on both his Instagram and X handles read.
Source: www.punchng.com