Mohbad held a candlelight procession for himself prior to his death – Reports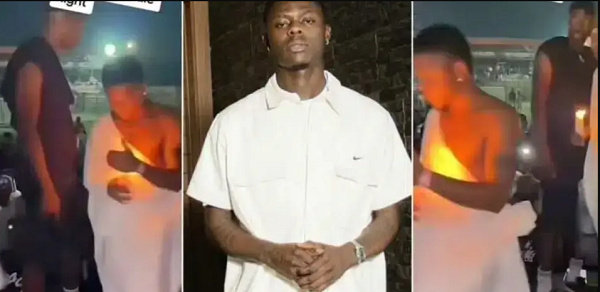 As more details continue to emerge online about the sudden passing of Nigerian singer Mohbad, a video of him holding a candlelight procession for himself on stage goes viral.
In the said video, some young men walked onto the stage holding lit candles while wearing white robes.
All of this took place prior to the Afro-street pop star's performance on stage during his recent concert.
Meanwhile, the circumstances surrounding the singer's death are still unclear, and netizens have made calls for a more in-depth investigation into his sudden demise.
Popular TikToker 'Verydarkman' is one of the famous voices that has called for further investigation into Mohbad's death.
Others have also called for the arrest of his former manager, Naira Marley, who was alleged to have taunted Mohbad till his last breath.
Watch the viral clip below:
Source: mynigeria.com