Market women calls for help over ripped roofs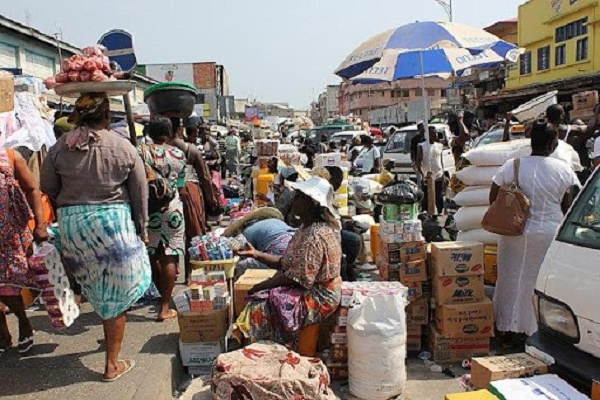 Some market women in Sekondi of the Takoradi Metropolitan Assembly in the western region are concerned because the wind has unroofed a building where they conduct their daily business activities as market women.
They are therefore appealing to the Sekondi-Takoradi Metropolitan Assembly for assistance.
Following a heavy downpour, the traders revealed that the roofs of their shelters were ripped off.
The alleged situation was not the first, and whenever it occurred, they (traders) were forced to use their own funds to repair the damage when the Assembly collected market toll.
They lamented that thieves had taken advantage of the situation to steal from them.
"Our current situation is not ideal. We are the ones who repair the roofs when they are ripped off. When it rains, it seeps into our products. When it rains, it gets into the electric metres, so we cover them with plastic," a trader explained.
"Thieves have taken advantage of the situation and are stealing from us," said another. The situation was dire. We want the Assembly to take action on this. Assembly has also stated that they intend to demolish the market".
Source: rainbowradioonline.com