Abdulwaheed Lamidi, 55, is said to have died at City International Motel, Council Bus-Stop, in the Ikotun area of Lagos State, where he was staying with his lover.
After meeting online, Lamidi started dating a woman who was 32 years old. Punch says that on Saturday, August 13, she went to the motel to see Lamidi from her home in another state.
After spending the night together, things changed when the woman went out to ask for help on Sunday morning.
When other people who worked at the motel ran into the room, they found Lamidi dead on the floor.
One person who talked to the media said;
"The girl said that the man wanted to go to the bathroom but fell down instead. A doctor from a hospital near the motel was called, and when he got to the room, he said the man was dead.
"The girl said she came to Lagos to meet the man because he promised to marry her. She came with some property and planned to move into his house to be his live-in lover. Instead of going to the man's house, they went to a hotel, where they were staying when the man slumped and the girl ran out to call for help.
"So, when people ran into the room, they found him sleeping on the floor. The incident happened around 8:40 a.m. on Sunday, but the girl came from another state on Saturday. The girl said she met the man online and that they had been talking."
The woman was held and questioned while the body was taken to a morgue. SP Benjamin Hundeyin, the state police officer in charge of public relations, confirmed the event and said that the suspect didn't want her parents to be a part of the investigation.
Hundeyin told us,
CALL +233777896 FOR YOUR M-PLUS PRODUCTS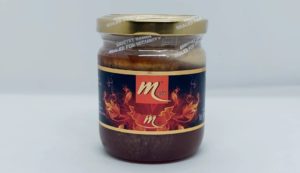 "We called the family of the dead person, and they came. They are trying to get their bodies back. They said they didn't want any kind of criminal investigation, but the command is still looking at their application through its legal department. The body has been put in a morgue, but no decision has been made yet. The woman is still in our care, and she won't give us her family's contact information because she doesn't want them to know what happened.
Source: iNews