Man butchers girlfriend over misunderstanding at Dunkwa-Offin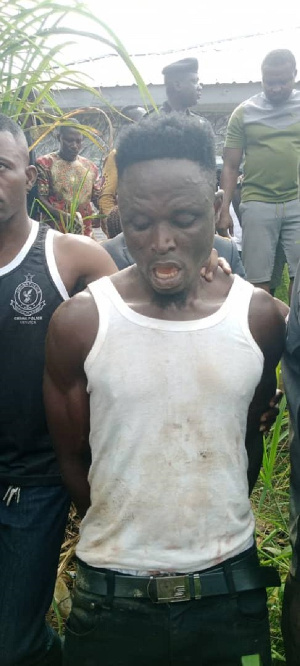 A man known to be in his late 30s has butchered his girlfriend, Gifty, a 28-year-old over a misunderstanding.
Sources claim that although neither of them is from Dunkwa-on-Offin, they had fallen out and came to the town, where the man killed the woman.
The man has since been arrested and is in police custody for investigation and interrogation.
According to an eyewitness who spoke with GhanaWeb, they had a misunderstanding before the untimely death, which they later discovered.
The Dunkwa Divisional Police has refused to give information on the matter when reached out by the reporter.
The body has, however, been deposited at the Dunkwa Hospital morgue for autopsy and preservation.
Source: www.ghanaweb.com