Man allegedly shoots woman whose daughter refused to marry him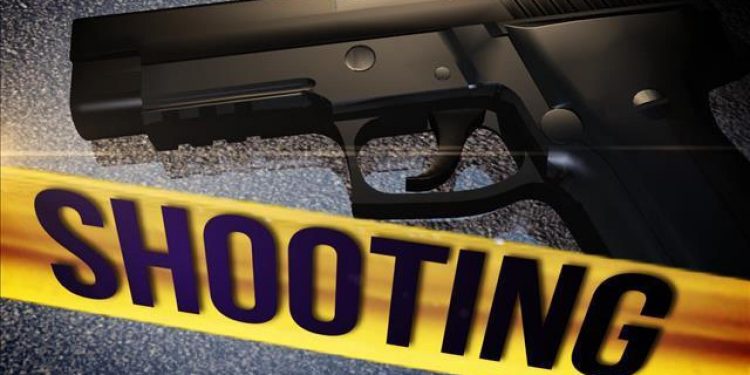 A man, Joseph Appiah, has allegedly shot a 50-year-old woman, Veronica Amoah over her refusal to allow her daughter marry him.
The daughter, Comfort Acquah, explained that Joseph Appiah, the man who shot her mother, had been threatening to kill her because she (Comfort) refused to marry him (Joseph), but she undermined the seriousness of his words.
She further stated that her refusal to marry him (Joseph) stems from the fact that he had given birth to two children with another lady, and that she had rather advised him to marry that woman instead.
Speaking in an interview with onuanaonline.com on Monday, August 7, 2023, the daughter of the victim, Comfort Acquah, narrated how the incident panned out.
"The guy [Joseph Appiah] had threatened to kill my mother if I don't marry him. One of my sisters has been admitted to the [Abura Dunkwa Government] hospital so my mother visited her and came home late around 11 pm on Saturday. Unknown to my mother, the guy was stalking her. My mother said she met someone wearing a black 'jalabia' and covered his whole face so she didn't recognize him.
"There is some plantain in our backyard so he went to hide there, opened the window lock with a cutlass, and cut through the net. He shot her through the window when she put off the lights and lay on her bed. Someone saw him when he was running but the person is a stranger, so he couldn't mention his name," she explained.
Comfort Acquah further indicated that medical doctors at Abura Dunkwa Government Hospital could not attend to her 50-year-old mother, Veronica Amoah, because they do not work on weekends.
She said her mother was only given a drip and painkillers by the nurses as they waited for the doctors to report the following day.
"My mother started screaming and those around took her to the hospital. But doctors don't come on weekends so she is suffering. Some of the bullets are in the head, neck, and back because they spread across.
"They gave her a drip and the nurses say the doctor will come today[Monday, August 7, 2023] to do a postmortem on her to remove the bullets," she told Onuaonline.com.
WATCH Our latest Episode with Kennedy Agyapong in South Africa below:
Source: www.ghanaweb.com