Mali troops seize key rebel stronghold Kidal – Army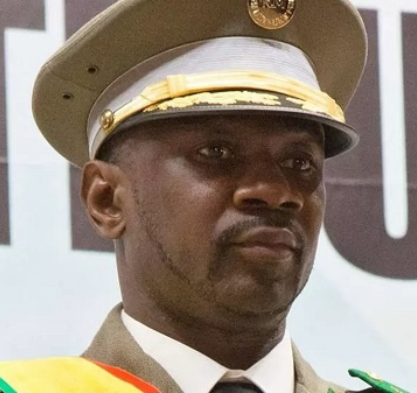 The Malian army says it has seized Kidal, a key town in the country's north that the Tuareg rebels have held for nearly a decade.
Kidal has been a bastion for the Tuareg, one of the rebel groups at the centre of the country's long-running political and security crises.
The army, reportedly backed by Wagner group mercenaries, has battled for Kidal for the past three days.
The head of the country's junta said the mission "is not complete", however.
Col Assimi Goita, Mali's interim president, said in a post on X his objective was to ensure the country's territorial integrity. The army has urged civilians in Kidal to remain calm.
Separatists from the Tuareg ethnic group have yet to respond to the army's statement.
On Monday, the Malian army said that its advance to Kidal had only been opposed by "a series of low-intensity skirmishes" from what it described as "the alliance of terrorist armed groups".
The central government in Mali lost control of much of the north more than a decade ago following a Tuareg rebellion, which was initially sparked by a demand for a separate country.
The country's security was then further complicated by the involvement of Islamist militants.
The resulting instability has led to three coups since 2012.
Under an agreement signed in 2015, the largely Tuareg separatists were to be integrated into the army, and the control of Kidal was handed over to the Malian government. Neither item was implemented.
In 2013, French troops backed the Malian government in its fight against the Islamist militants. But a failure to solve the problem has led to a rejection of their help by the current military leadership with the last French soldiers leaving in 2022.
The junta has since turned to the Russian mercenary group Wagner for assistance, but its fighters' presence has never been formally acknowledged by the authorities.
The UN peacekeeping mission is also pulling out of Mali, with rebels and Islamist fighters trying to seize the vacated bases.
Source: bbc.com